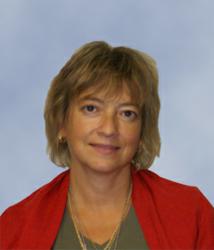 There are still millions of men and women at risk for colorectal cancer who aren't getting tested.
Plainview, NY (PRWEB) March 22, 2013
March, 2013: Each year nearly 140,000 new cases of colorectal cancer are diagnosed and 51,000 Americans die of the disease, making it the second leading cause of cancer-related deaths and the third most common cancer among both men and women. But many of these deaths are largely preventable through patient education and routine screening, says Olga Falkowski, M.D., a board-certified pathologist who serves as the Medical Director and Director of Molecular Genetics at Acupath Laboratories, Inc., a national medical laboratory based in Plainview, N.Y.
"There are still millions of men and women at risk for colorectal cancer who aren't getting tested," says Dr. Falkowski. While the number of colorectal screenings has risen in recent years, one in three Americans are still not up to date with the recommended colorectal screenings, according to a 2011 study conducted by the U.S. Centers for Disease Control and Prevention (CDC).
Dr. Falkowski offers three simple tips to help increase the chances of catching colorectal cancer before it turns deadly:
1) Learn the symptoms. Since colorectal cancer is often diagnosed after symptoms appear, the first step is to be aware of the most common signs, which may include: blood in the stool, a change in bowel habits, abdominal pain, discomfort or cramping, vomiting, diarrhea, constipation and unexplained weight loss. If cancer is detected early, between 80 and 90 percent of patients recover after undergoing surgery. But the chances of a cure drop to 50 percent or less if a patient is diagnosed in the later stages.
"Colorectal cancer is known as a 'silent' disease," explains Dr. Falkowski. "Because most of the time cancers of the colon and rectum don't produce symptoms until the cancer is difficult to cure."
2) Undergo regular screenings. The best strategy for early detection is having a screening test, which can identify polyps (abnormal growths) on the inner lining of the colon and rectum, and can detect colorectal cancer in its earliest stages, when treatment is most effective. Sadly, some doctors fail to adequately explain the benefits of colorectal screening to patients. "Screening exams for colorectal cancer are critical because they can detect precancerous conditions which can be treated before they turn onto cancer," says Dr. Falkowski.
The CDC calls for all adults to begin undergoing routine screenings for colorectal cancer starting at age 50. Several tests are available to identify whether a person with no symptoms has precancerous polyps or early onset cancer:
Colonoscopy is the most common screening tool used by doctors to detect cancer and precancerous conditions. During this procedure, a doctor inserts a flexible tube, with a small video camera on the end, into the rectum to get images of the rectum and colon. Anyone who has undergone a colonoscopy knows that this test can be unpleasant, time-consuming and costly (if you don't have health insurance). For these reasons some people put off screening, despite numerous studies indicating that the test is a life-saving tool. A 2012 study published in the medical journal Gastroenterology found that increased use of colonoscopy has led to a dramatic decline in colorectal cancer rates.
Flexible sigmoidoscopy, a similar test, gives the doctor images of the lower half of the colon. It can be performed in a doctor's office and typically doesn't require sedation like a colonoscopy.
The fecal occult blood test (FOBT) and the fecal immunochemical test (FIT) are additional options used to detect tiny amounts of blood in feces, which can be a sign of cancer. These are non-invasive colorectal screening tests, but they are less specific, and only detect about half of all cancers and ten percent of precancerous polyps.
3) Learn your family history. If you have a family history of colorectal cancer, you face a ten to 15 percent chance of developing the disease compared with a lifetime risk of about five percent for the general population. Likewise, the risk jumps to more than 50 percent in people diagnosed with inflammatory bowel disease (ulcerative colitis or Chron's disease), and those whose family members have specific genetic mutations. Smokers, people with, type-2 diabetes, heavy alcohol users, and those who are obese or sedentary may also face increased risk. "People with risk factors should talk to their doctor about starting screening before their 50th birthday," says Dr. Falkowski.
Olga Falkowski, M.D. is board-certified in anatomic and clinical pathology by the American Board of Pathology, and serves as the Medical Director and Director of Molecular Genetics at Acupath Laboratories, Inc.
Acupath Laboratories, Inc. is a Plainview, New York, specialty medical lab engaged in cutting-edge diagnostics. http://www.acupath.com