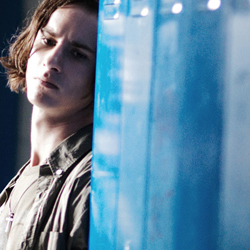 Denver, CO (PRWEB) March 16, 2009
Columbine High School principal Frank DeAngelis will attend a Colorado stakeholders luncheon Friday, March 20, to discuss the future of school safety, and others in the Columbine community will speak throughout the day to reporters covering the 10th anniversary of the deadliest high school shooting in U.S. history.
The advance media events will begin with a 9:00 a.m. press conference at the Denver Press Club, located at 1330 Glenarm Place, Denver, CO 80204. This will be followed by the Colorado stakeholders luncheon from 11:30 a.m. to 2:30 p.m., at Johnson & Wales University, Upper Library, 7150 Montview Boulevard, Denver, CO 80220.
Print and broadcast reporters wishing to take part in the press conference or luncheon are asked to register online at SchoolSafetyPartners.org/register for the event, "Colorado Rising."
Volunteer media coordinators will be on hand to set up one-on-one interviews based on reporters' areas of interest, such as education, social issues, technology, religion, legislation, and funding. Interview opportunities will address all aspects of school safety, including prevention, preparedness, response, and recovery.
Multimedia elements will be provided, and participants will receive an interview contact directory and a topic index.
Special guests at the March 20 press conference and stakeholders luncheon will include Jeff Kass, author of the new book, "Columbine: A True Crime Story;" Andrew Robinson, former Columbine student and director of the new film, "April Showers," based on the Columbine tragedy; Darrell Scott, father of Rachel Scott, who has inspired students nationwide; Ted Zocco-Hochhalter and John-Michael Keyes, school safety parent activists; Kristi Mohrbacher, former Columbine student; and many parents, first responders, educators, innovators, today's decision-makers and tomorrow's leaders who are contributing to Colorado's new culture of school safety.
"Colorado Rising" will be moderated by international school safety expert, Michael Dorn. For further information, visit the School Safety Partners website at schoolsafetypartners.org.
# # #