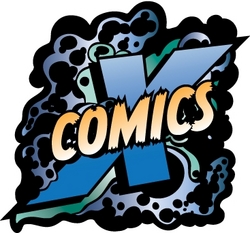 The acquisition of PopShopOnline demonstrates our continued dedication to the comic book retailer market
New York, NY (PRWEB) September 16, 2009
comiXology, makers of Comics by comiXology digital comic app for the iPhone, announces the acquisition of PopShopOnline, the leading provider of comic book retailing e-commerce sites.
comiXology.com provides information on new releases and connects comic fans with local retailers who can fulfill their "pull lists." Its Comics by comiXology app enables iPhone users to view their comic books in vibrant color and connect with local retailers via the app's Retailer Locator feature. PopshopOnline powers brick-and-mortar retailers' web sites, including content management and online fulfillment.
"The acquisition of PopShopOnline demonstrates our continued dedication to the comic book retailer market," said David Steinberger, CEO of comiXology.com. "This strengthens our unique position in the online and digital comics market, being able to connect consumers, publishers and retailers unlike anyone else."
"comiXology was the clear choice when deciding what to do with the PopshopOnline service," said Lee Bissonnette, creator of PopShopOnline. "I know these guys are uniquely positioned to expand the offering, treat my clients right and grow it to the next level in a way that no one else could. I look to see PopshopOnline become bigger and better because of their ownership."
About comiXology
Since 2007, comiXology has been exposing more people to the world of comics through comiXology.com and related applications. comiXology.com, comic book retailer tools, iPhone and Blackberry apps and digital comics are all connected through the comiXology platform. The Comics by comiXology app for iPhone and iPod touch delivers a fresh approach to digital comic books through its guided-view reader technology, in-app purchasing, and Retailer Locator which enables users to find nearby comic book retailers. For more information, visit http://www.comixology.com.
Contact for media inquiries and requests for review copies and interviews:
Kevin Doel
TalonPR, Inc.
785-273-9660
kevin(at)talonpr.com
###