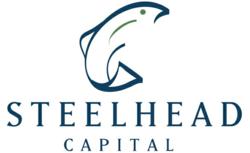 We are on our way back. We're into a solid recovery, at least in the investment market.
San Francisco, CA (PRWEB) March 14, 2013
Several times a year, Steelhead Capital has the good fortune to host a podcast interview with industry experts. In the upcoming podcast to be released on March 19, 2013, Mr. Slaugh has the good fortune to interview Mr. Dan Fasulo of Real Capital Analytics.
The purpose of these podcasts is to help investors learn about current market trends from experts who often have access to time sensitive data and forecasts. Steelhead Capital is committed to helping investors be aware of the changing conditions which directly impact the availability of commercial capital.
In this 25 minute podcast, Mr Slaugh's questions about commercial loan trends include:
1. Are investors entering a new stabilized lending environment?
2. Any idea what lending volumes investors will see in 2013 vs. 2012 and years prior?
3. Can the appetite be compared between cmbs vs. life company vs. traditional banks?
4. CMBS seems to be on an upward swing again – who are some of the most active participants?
5. How much distressed debt still needs to work itself through the system?
6. Are these troubled loans imposing a drag on new loan originations?
7. There is some talk about changes within the agency lenders (freddie and fannie) - any comment?
8. Any guess on when interest rates will start heading up?
9. How is new tax legislation affecting the way investors view investment property strategy?
10. With the recent recovery in the equities market, will there be any retreat from the overwhelming demand for commercial real estate?
11. Speaking of which – many economists feel the country is poised for economic expansion/growth – yet the debt load along with higher taxation seem to be holding things back? Along those lines – not so long ago the US's growth prospects seemed hampered by Europe's inability to resolve their own debt crisis – is the U.S. still feeling that burden?
12. Are there certain major markets that are in slow recovery, and which major cities are well on their way?
To hear Mr. Dan Fasulo's timely responses along with the rest of this exclusive interview, investors and media members are encouraged to visit SteelheadCapital.com on March 19, 2013.
About Steelhead Capital:
Since 1998, Steelhead Capital has been a premier provider of commercial real estate loan financing solutions and advisory services for commercial real estate investors. Steelhead Capital brings an extensive network of lending sources, structured finance experience with a focus on acquisitions, and a clear commitment to personalized customer service for investors financing properties in any of the 50 states.
For additional information about Steelhead Capital or to submit a no-obligation commercial loan request, please visit SteelheadCapital.com or contact Mr. Peter Slaugh at 1-800-713-9220.