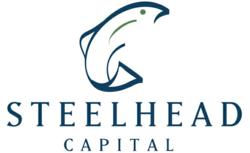 San Francisco, CA (PRWEB) March 15, 2013
Leveraging the new web development standard of "responsive design", Steelhead Capital now offers site visitors the opportunity to browse investing information with enhanced user experiences on all devices, including tablets and smart phones. Investors now can quickly apply for their commercial loan and receive confirmation of their application within a matter of hours.
Following the trend of leaders in other industries, Steelhead has adopted the new design while at the same time maintaining the company's core values and commitment to excellent investor advisory services to clients nationwide. The new website adapts to whatever device is being used, displaying a small screen on smart phones, a medium sized screen on tablets like the iPad, and a full sized web version for desktop visitors. This flexibility enables the company to put the most desired information in front of their visitors, giving them a faster and richer browsing experience.
Several areas of the website are completely redesigned, including the popular resource page for commercial loan rates, as well as the news blog. Overall the changes have brought a clean and fresh look to the company's website which was first launched by founder and current managing director, Mr. Peter Slaugh.
About Steelhead Capital:
Since 1998, Steelhead Capital has been a premier provider of commercial real estate loan financing solutions and advisory services for commercial real estate investors. Steelhead Capital brings an extensive network of lending sources, structured finance experience with a focus on acquisitions, and a clear commitment to personalized customer service for investors financing properties in any of the 50 states.
For additional information about Steelhead Capital or to submit a no-obligation commercial loan application please visit SteelheadCapital.com or contact Mr. Peter Slaugh at 1-800-713-9220.