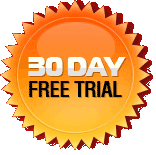 We went through last summer trying various things and no luck, nothing worked and then we tried Rent My Vacation Home® and can now pay all the bills on the home". We were thrilled to help Rent My Vacation Home®
New York, NY (PRWEB) June 06, 2012
Rent My Vacation Home® sales have grown through our Free Program, customized web sites and many national show appearances. Now it's time to hit a home run with the Rent My Vacation Home® TV Commercial.
Each year has a spring, summer and Fall Photo contest, to help showcase how our vacation homes have helped people get their quality of life back from using Rent My Vacation Home®. This year Joe Flogger, from nags head, NC took home the LCD TV prize with his outstanding pictures and Testimonial.
Here's just an excerpt from the testimonial;
"We went through last summer trying various things and no luck, nothing worked and then we tried Rent My Vacation Home® and can now pay all the bills on the home". We were thrilled to help Rent My Vacation Home®.
As reported by ABC, NBC, FOX and CBS, Rent My Vacation Home dot com has new safeguards in place to protect the vacationer's trip and the owner's home.
Rent My Vacation Home® dot com for Homeowners to list 1st Mo. Free
Always Free for Vacationers to Search and Save Rentals or Click Book It Now
30 Million People visit Rent My Vacation Home® Network every year
83 Offices & 83 Web sites with 70k+ Rentals -20% OFF
Always on Page 1 - Google, Bing,Yahoo and Find us on "Facebook".
0% Commission,Cancel Anytime.
Availability calendar one form for 83 sites.
Homeowners after 30 Days only $16.00 Monthly