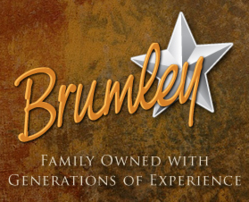 Change is the only constant in the commercial printing industry. Change means new challenges, but also new opportunities to better serve our clients' needs
Fort Worth, TX (PRWEB) March 29, 2013
Fort Worth-based Brumley Printing Company has expanded its capabilities and is now a full- service Marketing Services Provider.
The evolution from traditional Print Services Provider (PSP) to full-service Marketing Services Provider (PSP) has been a natural one for Brumley Printing, whose top priority has always been to offer its customers convenient, innovative solutions to their evolving needs.
Vice President of Sales and Marketing Kirk Brumley says, "With so many changes to the printing industry over the past decade, many commercial printing companies are no longer able to make up lost revenues through traditional printing avenues. Here at Brumley, we're constantly adding innovative services through an expanded network of cooperatives in order to better serve our growing client base."
By partnering with a wide variety of highly trusted premier Marketing Services Partners, Brumley now offers an array of services that reach far beyond those of a traditional commercial printing company.
These expanded services include creative design, web development, mail fulfilment, commercial signage, promotional products, public relations and data management in addition to standard commercial printing services like offset and digital printing.
By offering integrated printing solutions, Brumley Printing is able to provide its customers with streamlined, highly customized solutions for all their printing and marketing needs from a source they know and trust.
Brumley says, "This ensures that our customers receive complete support for all their marketing needs. Our providers benefit from our cooperative network by offering our solution in conjunction with their own, to provide customers with a platform through which they can plan, execute and monitor marketing operations or individual marketing plans."
"The market is constantly changing to embrace more digital machines and shorter runs on offset printing jobs, not to mention the increasing emphasis on social media, online advertising and email marketing," says Brumley. As the market continues to evolve, Brumley Printing is dedicated to seizing new opportunities in order to better serve the ever-changing needs of its customers.
About Brumley Printing Company, Inc.
Family owned and operated Brumley Printing Company, Inc. offers a wide array of traditional printing services, and now brings the same level of expertise and uncompromising commitment to customer service to an array of new services as a full-service Marketing Services Provider. With over 50 years' combined experience, the Brumley family continues to embrace cutting-edge technologies and marketing methods, The company is located near the historic Fort Worth Stockyards in Fort Worth, Texas and serves commercial clients nationwide.