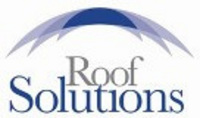 Stone Mountain, GA (Vocus) October 29, 2010
Great improvements to both the structure quality and appearance of the Gainesville High School Gym have been made by the contractors working on the commercial roofing system. Gainesville High School is a thriving educational center located near beautiful Lake Lanier, thirty minutes northeast of Atlanta. Both city officials and students are excited about the improvements that are being made in their neighborhood. The city of Gainesville and the surrounding areas have grown rapidly over the past decade, and the large amount of commercial construction needed has attracted many flat roof repair contractors to the area. In this competitive market, Roof Solutions has been able to stand out as the premiere commercial roofing company given their reputation for quality and value.
In addition to tax credits for commercial and government buildings, there are also other financial advantages to choosing energy-efficient roof systems. These buildings lower heating and cooling bills and are offered by Energy Star qualified contractors. These roofs reflect light and heat during summer and insulated against cold during the fall and winter. The energy necessary for heating and air conditioning the buildings is greatly reduced, resulting in lower energy bills and benefits to the environment. An energy-efficient roof installed by expert Atlanta roofing contractors is a smart idea for your business or government building. There is thirty percent tax credit in the U.S. that reduces the total cost of roof materials provided by the government.
A cool roof can save the money by lower the electricity bills, since they can provide a cooling effect during the hot summer months. The special paint and roofing materials help in reflect light and add an extra layer of protection between the UV rays and the roofing insulation. This helps the building maintain a constant temperature.
The EPA has calculated that around forty billion dollars is spent to cool buildings in US, which amounts to one-sixth of the total electricity used every year. In order to cut down these costs, EPA has come up with different roof materials and plans.
Standard roofing systems deteriorate with time and eventually you may need a professional commercial roof repair company to replace or repair them. Green roofing deteriorate much more slowly than the normal roofs, especially owing to the shield from UV rays as well as other elements. Even handling storm water runoff will be easy and cost efficient with this roofing technology. Normal roofs require complex drainage systems to prevent damage caused by water runoff. Environmentally-friendly roofing systems absorb large amounts of rainwater, protecting against roof damage even in the most extreme weather conditions.
Roof Solutions is the leading commercial roofing contractor in environmentally-friendly technology and LEED certified roof systems. The Leadership in Energy and Environmental Design and Energy Star construction programs offer tax credits and other rewards to businesses that use efficient energy-efficient commercial metal roofing and other cost-reducing construction methods.
Roof Solutions, an Atlanta commercial roofing company, was founded on a simple principle - Do the right thing. That means working with our customers to determine what the right solution is for them; performing our duties in a timely, professional and courteous manner; and not calling a project complete until our customers are fully satisfied with our performance. We take pride in developing long-term relationships with our customers, listening to their needs and determining the best course of action for each individual roof. Our goal is to exceed our customer's expectations before, during and after our project. Our services include commercial roof repair commercial roof repair & maintenance, 24/7 emergency response, roof inspections, thermal imaging, project forecasting & budgeting, roof design, and roof replacement.
###