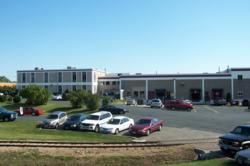 JGM Properties is really easy to work with.
Minneapolis, MN (PRWEB) March 04, 2013
Suburban Minneapolis commercial real estate owner JGM Properties signed a lease with AV Avenue, to lease Plymouth office space. AV Avenue has been in the technology business for several years, with a primary focus on K-12 classroom technology. AV Avenue is one on the Twin Cities experts when it comes to smart board technology. Their business has expanded significantly over the last few years, prompting their need for suburban Minneapolis office space. The new space will be ready for AV Avenue to commence business by March 6th, 2013.
"I really enjoyed working with Eli and JGM. They were very flexible when it came to accommodating my needs," said Joel, AV Avenue's owner. The new Plymouth office space will include a small office with shared access to a break room as well as a conference room which will be equipped with AV Avenue's demo products. This will allow existing tenant's as well as prospective customers of AV Avenue to actually test their products in a live demo.
AV Avenue has been specializing in K-12 and subcontract labor for over 10 years. They provide audio/video equipment sales, systems installations, and services for existing systems. While their focus is in classroom technology, they also offer services pertaining to auditoriums, libraries, gymnasiums, athletic fields, and dance studios; just to name a few.
Founded in 1980, JGM Properties manages property consisting of over two hundred tenants. JGM provides tenants with retail, office, and warehouse space for rent in Minnesota. JGM Properties is the owner and managing entity for several suburban Minneapolis commercial real estate properties. With a total of twelve locations in the Twin Cities, JGM leads the local market in the repurposing of deferred maintenance buildings.