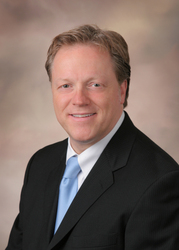 Auction and advisory experience along with an ability to raise financing for our clients is essential in solving the problems many owners face today, some of whom have never lived through a difficult real estate market.
Chicago (PRWEB) January 22, 2010
Frank J. Diliberto announces the launch of his new company Diliberto Real Estate Services, LLC, a residential, retail and commercial real estate auction services and advisory company, headquartered in Orland Park, IL, a suburb of Chicago. At a time when the economy is in the worst shape since the 1930s, the real estate market is virtually flat lined, banks aren't financing debt, investors are frozen in the headlights, and consumer confidence is at a two-year low, the former Inland Real Estate Auction CEO and KPMG Corporate Finance Managing Director has found the ideal investment to kick off the second decade of the 21st Century: himself.
"To a lot of people, starting a new real estate business at this time seems exceedingly risky, but my entire career has been geared to providing solutions to challenging markets. There's no better time to offer fast solutions in the capital markets," says Diliberto, 44, President of the new firm. "Auction and advisory experience along with an ability to raise financing for our clients is essential in solving the problems many owners face today, some of whom have never lived through a difficult real estate market." Over their careers, the seasoned Diliberto Real Estate executives, including alumni from KPMG Corporate Finance, Sheldon Good & Company, Park Place Auctions and Inland Real Estate Auctions, have closed real estate transactions valued in excess of $3.5 billion.
According to Diliberto, real estate auctions have historically reflected the state of the economy. Auctions became prevalent in difficult economies; however, the success they achieved allowed them to become a leading way to sell even in good economies. Twenty years ago, an auction was the Rodney Dangerfield of dispositions – the last-ditch method of selling property, which was typically distressed in some way. According to Diliberto, his greatest increase in auction business over the past ten years was from corporate and private owners selling high-profile and trophy assets. Diliberto cited his collaboration with Intel as an example, which used the auction process for its high-tech 428,000 SF, 68-acre chip-manufacturing plant, located outside San Juan, Puerto Rico. The National Auctioneers Association reports that 2008 auction sales in the U.S. reached $268.4 billion, of which 21.8 percent or $58.l5 billion was real estate related.
"Today, the auction has reached an elevated plateau of acceptance as the go-to accelerated
marketing method for some of the most desirable office buildings, vacation properties, new residential inventories, shopping malls, loan portfolios and real estate businesses," said Diliberto, who noted that even the FDIC uses the auction as a bidding platform to sell loan packages.
"While auctions can be the end-game exit strategy, it's not always the case," Diliberto said. "The company that provides only auction services in today's market is a one-trick pony. Our advisory-based platform provides consulting services, leading to solutions by generating financing, enhancing value, workouts and turn-arounds, ownership restructures or loan sales. When accelerating a sale is ideal, the auction requires only four to six weeks to complete."
One such assignment is the completely renovated 20,000 SF, three-story office/retail building at 2248 South Michigan Avenue in Chicago, owned by local resident, Steve "Fuzz" Kmak, an internationally renowned musician, best known for his work in the Chicago-based, Grammy-nominated, hard rock/heavy metal band Disturbed. Kmak helped form Disturbed (formerly known as Brawl) in 1996. The band sold more than four million copies of its debut CD, The Sickness, released in 2000, and over two million CDs of its number-one-rated album, Believe. In addition to a general contracting business, Kmak operates a high-tech recording studio at the property, called United Tech, which was used to mix the band's first live DVD/CD, Music as a Weapon II. "Kmak is willing to remain in the building as a tenant," said Diliberto.
The open outcry auction for this and several other commercial assets will be held on Wednesday, February 10, at the Doubletree Hotel at 5000 West 127th Street in Alsip, IL.
According to David Schy, Vice President of the Diliberto firm, there were three interesting aspects of this property that make it a candidate for auction. "It's one of the finest properties on South Michigan Avenue, which makes it difficult to value. Secondly, the property appeals to investors and many different user types. And finally, the seller is offering seller financing, which is essential in this market. In each case, the auction will define value openly and publicly, while giving buyers in today's market an opportunity to buy at a great price. Sellers are willing to pass along a discount in exchange for a time-dated sale," said Schy.
Diliberto began an 11-year stint at Sheldon Good & Company in 1990, rising to Senior Vice President. In 2001, he formed Inland Real Estate Auctions, Inc., part of the Oak Brook, IL-based Inland Real Estate Group of Companies, where he served as President and Chief Executive Officer. He later entered the investment banking industry as a Managing Director at KPMG Corporate Finance. Diliberto's clients have included Harris Bank/Bank of Montreal, Intel Corporation, BP Amoco, the past president of TWA, Chrysler Real Estate, Centex Homes, Bowne Printing Company, Bank of America, Plitt Theaters, and various government entities.
Diliberto Real Estate Services, LLC, is a real estate advisory and real estate auction firm, located at 13500 South Circle Drive in Orland Park, IL, a suburb of Chicago. To learn more about the company or to list residential, retail or commercial real estate properties in upcoming commercial real estate auctions, please call (708) 460-BIDS (2437) or visit the company's Web site at http://www.DilibertoRealEstate.com.
For interviews or for more information, please contact Emily Johnson at 312-267-4522.
# # #