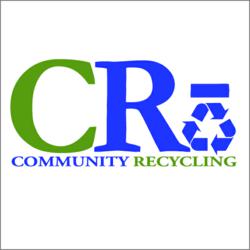 When you consider the human aspect of this, you will realize that someone will literally walk in your shoes and wear the shirt off of your back
Chicago, IL (PRWEB) November 12, 2012
This year on America Recycles Day, it's time to add textile recycling like clothing, shoes and household goods to the list of things celebrated and discussed. America Recycles Day, November 15, 2012, is the only nationally recognized day dedicated to promoting and celebrating recycling. This year, in honor of the holiday, Community Recycling, Illinois AmVets and Juvenile Diabetes Research Foundation will come together to improve awareness about textile recycling within our community. Any resident that stops by any of the over twenty attended donation centers throughout the Chicago Metro area to recycle their clothes and household goods during the week of November 12-16th can participate in a raffle to win a free iPad.
"Illinois AmVets and Juvenile Diabetes Research Foundation are thrilled to take this opportunity to further educate our residents about the need for textile recycling to support our mission of helping to provide services and resources to these charities and their families," said Tom Foley on behalf of the non-profits. "It is especially relevant as we consider the importance and meaning behind textile recycling on a day where most folks are just thinking about traditional recyclables like paper, plastic and aluminum."
Community Recycling is an environmentally conscious textile recycling company that collects unwanted textiles and related materials that are responsibly distributed for reuse, resale and recycling in the US and abroad. Community Recycling is proud to partner with longtime textile collectors AmVets and JDRF in the local area in order to take textile recycling in the region to a new level. Donations of clothing and household goods have been turning discarded materials into productive uses for hundreds of years and is also one of the best resources for textile recycling.
"When we reuse, items are used again just as they are. A shirt is a shirt, a pair of shoes is a pair of shoes, and a belt is a belt," Pomerantz said. "When you consider the human aspect of this, you will realize that someone will literally walk in your shoes and wear the shirt off of your back!" There is no down side!"
The environmental benefits from textile recycling are significant. Reusing and re-wearing saves water, reduces energy usage, cuts down on greenhouse gas emissions, and helps to prevent air, water and solid-waste pollution. The EPA estimates that every person in the US disposes of about 70 lbs. of usable and re-wearable textiles each year. Items such as shoes, clothes and bags are very dense and take up a lot of space in the landfill landscape. Despite the growing green movement, most people in the US are unaware that textiles can be recycled, creating local economies and jobs both here and abroad.
"The Am Vets and JDRF attended collection sites for recycling of textiles are valuable asset to the Chicago Metro community," said Lisa Pomerantz, VP of Marketing and Business Development. "We are always supportive of easy and convenient ways to enable everyone to participate in textile recycling. Our goal during this week is to celebrate America Recycles Day with a textile spin, getting as many people as we can to the attended sites for drop-off and keeping clothes and goods out of landfills."
See the list of attended sites for the location closest to you in the Chicago Metro area. For Am Vets, please click here. For JDRF, please see below. On November 19th, the lucky winner will be drawn and contacted. Until then, gather up your clothes, shoes and other items for recycling in a whole new way and remember to have a Happy America Recycles Day.
AMVETS PLAZA SITES
WILLOWBROOK (KMART)
ROUTE 83 & PLAINFIELD RD
OAK LAWN (KMART)
111TH ST. & S CICERO AVE
BRIDGEVIEW (KMART)
79TH & S HARLEM AVE
BRIDGEVIEW (WALMART)
103RD ST & S HARLEM AVE
TINLEY PARK (BURLINGTON COAT FACTORY)
159TH ST & SAYRE AVE
MINOOKA (ACE HARDWARE)
855 RIDGE RD
WEST NAPERVILLE (WALMART)
ROUTE 59 & ROUTE 34
DARIEN (WALMART)
75TH ST & LYMAN AVE
NORTH JOLIET (WALMART)
ROUTE 59 & THEODORE
PLAINFIELD (WALMART)
ROUTE 59 & 127TH ST
DES PLAINES (KMART)
LEE ST & OAKTON ST
LOMBARD (KMART)
FINLEY RD & ROOSEVELT RD
JDRF PLAZA SITES
OAK LAWN (JEWEL)
94TH ST & PULASKI RD
HOMER TOWNSHIP (KMART)
BELL RD & 159TH ST
MERRILLVILLE, IN (KMART)
ROUTE 30 WEST OF I-65
ORLAND HILLS (WALMART)
159TH & 93RD AVE
HICKORY HILLS (FAIRPLAY)
S 88TH AVE & W 95TH ST
JUSTICE
7800 S ARCHER AVE
PALOS PARK (FIRE HOUSE)
13010 S 104TH AVE
ARLINGTON HEIGHTS (BLOCKBUSTER)
PALATINE RD & RAND RD
PROSPECT HEIGHTS
1227 N RAND RD
CHICAGO NORTH (VILLAGE DISCOUNT OUTLET)
4635 N ELSTON AVE
About Community Recycling
Community Recycling, headquartered in Fairless Hills, PA, collects unwanted textiles and related materials that are responsibly distributed for reuse in the US and abroad. They have flipped the recycling triangle upside down and have mastered the most powerful 'R,' REUSE, with more than 95% of the goods collected destined for reuse here and around the world. Engaging the communities in which we do business is essential to making the recycling process readily understood and as convenient as possible. We are effectively diverting millions of pounds of clothing, shoes and other secondhand goods from landfills, generating new revenue streams for municipalities, townships, boroughs, commercial retail locations, charities, thrifts; and fueling local economies and creating jobs both here and in emerging countries. Visit us at http://www.communityrecycling.biz for more information and let our passion for recycling help create an environmental solution for your business.
About Illinois Am Vets Foundation
The AMVETS Organization is the fourth largest Congressionally chartered Veterans Organization, began in 1944 and was originally formed to help WW II Veterans. The AMVETS organization and the Illinois AMVETS Service Foundation was founded in 1945 as the Fundraising Body of this Non-For Profit Veteran's Organization, and today consists of 37 board members. The Illinois AMVETS Service Foundation strives to assist the AMVETS Organization in continuing to service the people of Illinois and making our country a better place to live for all Americans. The Illinois AMVETS Service Foundation proudly serves Veterans throughout the state by awarding grants through various programs. http://www.ilamvets.org/
About Juvenile Diabetes Research Foundation (JDRF)
JDRF is the leading global organization focused on type 1 diabetes (T1D) research. Driven by passionate, grassroots volunteers connected to children, adolescents, and adults with this disease, JDRF is now the largest charitable supporter of T1D research. The goal of JDRF research is to improve the lives of all people affected by T1D by accelerating progress on the most promising opportunities for curing, better treating, and preventing T1D. JDRF collaborates with a wide spectrum of partners who share this goal.
Since its founding in 1970, JDRF has awarded more than $1.6 billion to diabetes research. Past JDRF efforts have helped to significantly advance the care of people with this disease, and have expanded the critical scientific understanding of T1D. JDRF will not rest until T1D is fully conquered. More than 80 percent of JDRF's expenditures directly support research and research-related education. http://www.jdrf.org/