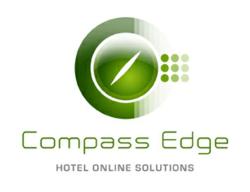 Compass Edge is committed to ensuring even small independent hotels can be in the level playing field with branded hotels, hotels using big representation companies not to say with OTAs (Online Travel Agencies), concluded Mr. Wing Lee, COO of Compass Edge
(PRWEB) March 11, 2013
Compass Edge, a leading provider of online distribution and marketing solution for independent hotels is pleased to announce a cost-effective program for hotels in Asia to advertise on Google's Hotel Price Ads program. Compass Edge direct Google connection allows constant update of availability from the hotel to the Google sites. With a customized hotel landing page, qualified search results are directly linked back into the hotel booking engines. This unique program allows even small independent hotels to effectively drive more direct bookings to their websites.
To date Google's Hotel Price Ads have been dominated by OTAs and space on Google's Hotel Price Ads is limited, with only four booking channels able to appear in the rate drop down menu. Compass Edge direct Google connection opens up the opportunity for independent hotels to get their own shelf spaces and increase direct booking opportunities.
"Compass Edge has been ready for the direct Google connection for some time. But not until recently Google has finally activated its Hotel Finder product on a global scale and full Hotel Finder integration is included into regular Google search engine result pages, hotels in Asia see the full benefits and now anxiously wanting it." said Ms. Chantel Choa, Business Development Director at Compass Edge.
Compass Edge adopts the pay-per-click fees model and can work with any hotels using any booking engines. "This is very unique as right now only some chains and big representation companies can provide direct connectivity for just its member hotels. Compass Edge is committed to ensuring even small independent hotels can be in the level playing field with branded hotels, hotels using big representation companies not to say with the OTAs (Online Travel Agencies) as well." concluded Mr. Wing Lee, COO of Compass Edge.