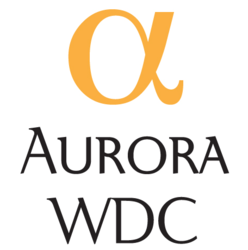 Info pros have been put in the impossible position of being part of an intelligence agenda that must demonstrate impact on organizational performance but have not been given the tools, training and outside support necessary to make that mandate a reality.
Chicago, Illinois (PRWEB) June 29, 2012
Aurora WDC, a leader in competitive intelligence for organizations of all kinds, will present and sponsor Competitive Intelligence Division events at the 2012 annual conference of the Special Libraries Association, being held at McCormick Place in Chicago. The Madison-based firm will also introduce its "Coaching and Conditioning" program for information professionals to elevate their CI capabilities to the next level.
Aurora will kick off the week on Sunday, July 15 at booth #258 in the INFO-EXPO exhibit hall, where visitors can meet senior Aurora staff and learn more about Aurora's three centers of professional service excellence: Global Research & Analysis; Intelligence Systems & Technology; and, Professional & Program Development, which is the featured line of services for this year's SLA membership.
Coaching and Conditioning to Elevate Analytical Fitness and Intelligence Performance
Information professionals are increasingly called in to assist and enable competitive intelligence initiatives in their organizations. However, info pros often lack either the professional background or the program tools to fulfill the mission they have been tasked with. Protecting CI professionals lacking in necessary resources from potential program failure has driven Aurora to bring together world-class intelligence training and consulting services alongside an online learning community to help clients elevate their analytical fitness, intelligence performance and unite with peers in neighboring disciplines to adopt best practices for CI success.
Aurora's Chief Learning Officer and Director of Professional Development, Dr. Craig S. Fleisher comments, "Many info pros have been put in the impossible position of being part of an intelligence agenda that must demonstrate impact on organizational performance but have not been given the tools, training and outside support necessary to make that mandate a reality. Aurora's competitive intelligence Coaching and Conditioning program helps solve that problem." Dr. Fleisher will be the panel facilitator during a conference spotlight session on "Cross-Cultural Competitive Intelligence" co-sponsored by SLA's Government and Competitive Intelligence Divisions, from 10:00 to 11:30 AM on Tuesday, July 17.
Aurora's Director of Program Development, Michel Bernaiche, added, "Having built successful CI programs at many category-leading companies over the past decade from inside the corporate structure, I can identify with the constraints placed on the CI program manager to do more with less. But one of the biggest differences comes from the focus of an intelligence team on specific priorities for specific stakeholders, rather than trying to be everything for every possible internal client. That's where external support becomes invaluable in extending program capabilities to serve clients in new and novel ways. Certain industries, such as legal and pharmaceuticals, rely more on library and information center professionals to empower their CI priorities to do it all. Aurora can help ensure those efforts result in success instead of disappointment." Mr. Bernaiche, who also serves as Chair of the Board of Directors of the Strategic and Competitive Intelligence Professionals society (SCIP), will be speaking on "CI Analytical Tools to Deliver Value" on Wednesday, July 18 from 8:00 to 9:30 AM.
In addition to Aurora's Professional and Program Development leadership presentations, Aurora's Director of Analytics and Insights, Heather Bjella, Esq. will present on the panel discussion "Pharma Chatter: Capturing and Managing Non-Traditional Information for Competitive Advantage" on Monday, July 16 from 12:00 to 1:30 PM dealing with social media and legal issues for competitive intelligence, co-sponsored by the CI, Pharma, Knowledge Management and Business & Finance Divisions. Also, Aurora's Founder & Chairman, Arik Johnson, will present the "Collaborative Insights" session on Monday, July 16 from 10:00 to 11:30 AM, sponsored by the Business & Finance, KM, CI and Pharma divisions.
Finally, Aurora WDC is the sponsor of the second annual Competitive Intelligence Division Open House and Pecha Kucha tournament the evening of Monday, July 16 from 5:30 to 7:30 PM where presenters will each have 400 seconds to explain how CI makes a difference in business performance. Aurora helped develop the session format for the 2011 SLA CID Open House in Philadelphia and gives presenters the chance to compete for prizes and prestige among their peers.
About Aurora WDC: Since 1995 Aurora WDC has offered trusted advice in achieve excellence in strategic market and competitive intelligence to many of the world's most respected organizations. Contact us today to be put in touch with a reference client who can describe the types of results Aurora has produced for them.