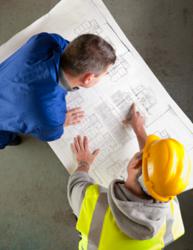 "We have cut the run time in half by improving efficiencies and sealing the leaks"
Delaware Valley, PA (PRWEB) March 29, 2013
National Energy Technologies announces the addition of Compressed Air Efficiency Services to its growing lineup of conservation Technologies. Compressors and their pipe distribution systems offer an easy opportunity for large reductions in the power needed to operate this equipment.
Many American businesses operate full time compressed air systems to run machinery, tools and equipment throughout their facility. These noisy systems often run nearly nonstop to supply sufficient air pressure to critical building systems. The problem is, however, few organizations consider the energy consumption lost due to air leaks throughout the system. After all air leaks are difficult to hear, smell, see, and feel, and since air doesn't cost anything some might think, what difference does it make? It is that thinking that has motivated some power companies to provide free full day classes to educate facility managers about compressed air inefficiencies and alert them to the issue.
National statistics show that these large commercial compressed air systems will leak from 25 to 35% of the air that is created. Leaks can only be identified accurately by a technician with an Ultrasonic Acoustic Detector. More complex and expensive ultrasonic equipment is now able to determine approximate leak volume and therefore the value of each leak loss. If you can establish that value you can justify the project and its ROI.
According to Scott Milne of National Energy Technologies, "We have cut the run time in half by improving efficiencies and sealing the leaks". These leaks are common in couplings, joints, fittings and traps, are mostly silent and pressure inefficiencies are rarely detected. The pressure supplied to tools and equipment needs to be analyzed and properly balanced. Our technicians have access to premium efficient fittings and the latest technologies used to detect leaks and inefficiencies. We check the system for design inefficiencies and install lubricant oil that will improve performance and running amps. An important part of our analysis is the detailed written report itemizing each recommended correction, with photos and the cost of the leak loss. Generally a full inspection and detailed report on a 100,000 square foot facility can be completed in about 2-3 days, depending on complexity. The leaks can then be repaired by order of priority by facility staff or a recommended contractor. Because system remediation will reduce the air compressor run time it will also reduce the noise in your facility, and can significantly extend the life of the equipment. A well done compressed air analysis and repair will often pay for itself well within 12 months."
National Energy Technologies LLC has elevated the standard of excellence of Conservation Consulting Services by combining expertise in multiple utility reduction practices in a comprehensive yet holistic approach. We are a commercial facility conservation consultant specialist. Our firm will introduce, and consult on targeted technologies designed to maximize utility savings with the shortest ROI. Our techniques will save from 5 to 25% on electricity, cooling, water, or fuel, by correcting inefficiencies in; air conditioning, large refrigeration, lighting, laundry, compressed air, water flow and many other resource depleting activities. National Energy Technologies performs energy assessments, corporate counseling, public speaking, and can consult on demand response, deregulated energy contracts as well as ongoing energy modeling. Our technicians are efficiency specialists; and understand all aspects of large facility infrastructure. 800-984-0332