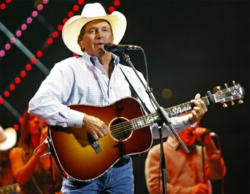 QueenBeeTickets.com plans to offer deep discounts on George Strait concert tickets during Saturday's public onsales.
Germantown, Wisconsin (PRWEB) March 08, 2013
George Strait concert tickets for the newly added Alamodome show go on sale to the general public on Saturday, March 9. QueenBeeTickets.com intends to offer discounted seats for not only this show, but for all stops on tour. The Cowboy Rides Away Tour is set to kick off in 2013 and continue into 2014. This will be George Strait's last tour, making these tickets very popular and in very high demand with fans. The singer will still perform periodically for special occasions, but he has stated this will, in fact, be his last concert tour.
George Strait has been called the King of Country, and he is truly a legend in country music. He has enjoyed over 30 years of success in the country music business. At the age of 60, he has planned The Cowboy Rides Away Tour to be his last official tour. To add to the excitement of the tour, powerful singer Martina McBride will join Strait for all but one of his performances next year.
During his busy career, Strait earned the world record for the most number one hit singles. He has recorded a total of 59 number one hits, which is more than any other artist. This breaks the record previously held by Conway Twitty, another country music legend. He has also won more Academy of Country Music Awards and Country Music Association than any other artist in history.
Once The Cowboy Rides Away Tour was announced, fans immediately began searching for most affordable George Strait tickets available. QueenBeeTickets.com is offering up great deals on George Strait concert tickets for 2013-2014 shows. The website even helps connect customers with tickets for performances that are listed as sold out.
Some of the most affordable George Strait tickets on the Internet can be found at QueenBeeTickets.com, a discount ticket company based in Wisconsin. The website connects customers with exciting George Strait concert tickets for The Cowboy Rides Away Tour at fabulous prices.
While most fans are searching to find the cheapest George Strait tickets, it is important to purchase tickets from a respected source. QueenBeeTickets.com has earned a reputation for excellence and great ticket deals. Fans are welcome to visit the website today to purchase George Strait tour tickets at fair prices for the singer's highly anticipated farewell tour.
Savvy consumers stretch their entertainment dollars by purchasing event tickets from QueenBeeTickets.com. The site offers a great selection of sports, concert, theater and other event tickets at reasonable prices. The company provides an opportunity for fans to purchase some of most affordable tickets available on the Internet. Popular events going on sale today include Bruno Mars tickets (21 shows), Tom Petty and The Heartbreakers tickets (4 shows), and Legends of the Summer tickets featuring Jay-Z and Justin Timberlake (1 show).