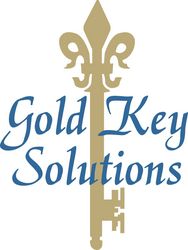 Our Senior Concierge Jamie Cooperstein recommended The Concierge Assistant because of her experience using it at a prior five-diamond hotel employer
Agoura Hills, CA (PRWEB) November 15, 2007
The city of brotherly love is embracing a whole new concept of luxury living. The Residences at Two Liberty Place, and its unique approach to city living in Philadelphia, has put this exclusive residence on the map.
Housed in the third tallest building in the city, Two Liberty Place was completed in 1990, but the top twenty floors are currently being transformed into luxurious one-, two- and three-bedroom condominiums with jaw-dropping views that span three states. It is more than the views that make The Residences at Two Liberty so unique, it is the service. The upscale property instituted a 'white glove' five-diamond hotel approach to residential services that are implemented by a staff of concierges, a general manager, assistant GM, and a bevy of drivers, doormen, condo messengers, engineers, and housekeepers all on 24-hour service standby and supported by a robust concierge software system named The Concierge Assistant (CA).
It really is different up there
According to Alex Cohen, general manager at The Residences at Two Liberty, the luxury hotel parallels are intentional. "Our service is the property's big differentiator," he said. "That is why we recruited our concierge staff from leading five-diamond hotels. Their attention to the needs of our residents is amazing." And, the move from hotel to resident services provides the time necessary for the staff to really get to know the people they are assisting, Cohen points out. "We are very proactive. We conduct in-depth meetings with every owner, some lasting up to two hours, and gather as much information as possible to anticipate their needs."
The information is recorded in the property's specialized hospitality concierge software from Gold Key Solutions that the staff uses to meet residents' needs. The system is based on property for greater data security and it enables the Two Liberty team to strengthen is personalized service by tracking:

Residents' recreational activities
Appointments
Dining and entertainment preferences
Favorite travel providers
Special interests
While the first residents will not actually arrive on property until spring 2008, the concierge staff is already hard at work. Cohen says that purchasers can avail themselves of concierge services from the minute they sign a contract. In fact, many have already received help with diverse requests such as shipping and storing a grand piano, finding a new pet, and booking a four-leg round-trip flight to New Zealand.
"Our Senior Concierge Jamie Cooperstein recommended The Concierge Assistant because of her experience using it at a prior five-diamond hotel employer," Cohen said. "She created numerous keyword links in the system to build a database of specific destinations and activities that enable us to fulfill residents' requests very quickly." The Residences at Two Liberty Place also provides a "Virtual Concierge" communication system in every residence, enabling owners to make requests to the concierge through the touch of a screen.
Pets pampered with deluxe concierge service
Two Liberty Place also caters to its four-legged residents, and will offer a deluxe VIP Pet Spa. The Spa will offer pet walking, grooming and sitting services, all managed and coordinated with The Concierge Assistant, as will the many offerings also available in the fitness center.
When completed, Two Liberty will feature a signature restaurant on the 37th floor that will be open to the public via a separate street level entrance. Restaurant reservations will of course be a breeze. "Concierge Assistant provides online reservation capabilities with all the restaurants in this area, including the one we will have here at Two Liberty Place," said Cohen. "A resident simply need ask and we can reserve their favorite table at their preferred time and even have their favorite beverage of choice chilling by the table."
All that service sound impossible? Not at Two Liberty Place, because life really is different up there.
About The Residences at Two Liberty Place
The Residences at Two Liberty Place creates a paradise atop the Philadelphia skyline. What was once just a landmark office building is now being converted into lavish one-, two- and three-bedroom condominiums with jaw-dropping views that span three states. After occupancy begins in Spring 2008, owners will experience Five-Diamond service round-the-clock led by a team of hospitality professionals. The goal is for owner's to feel as if they are at a luxury hotel but never have to leave.
About Gold Key Solutions
Gold Key Solutions' The Concierge Assistant improves guest services and staff communication by creating orderliness and accuracy throughout the entire concierge process for hotels of all types. The Windows-based software application increases staff efficiency and reduces expenses by automating all guest services activities and reporting, allowing managers to put in place a standard of excellence that may be continually refined. The Concierge Assistant is used by over 350 full-service Ritz-Carlton, Marriott, Hyatt, Starwood, St. Regis, Four Seasons and other quality properties in North America and Europe. The Concierge Assistant is also employed by many residential living properties and by personal assistant and professional concierge companies to optimize services to each client.
Contact:
Two Liberty
Alex Cohen
Phone: (215) 568-1577
Email: alex @ twoliberty.com
http://www.twoliberty.com
Gold Key Solutions
Newton Gore
Phone: (818) 865-0006
Email: newt @ goldkeysolutions.com
http://www.goldkeysolutions.com/?campaign=PRWebTwoLibertyNov152007
Media Contact:
Julie Squires
Softscribe Inc.
Phone: 404-256-5512
Email: Julie @ softscribeinc.comi
http://www.softscribeinc.com
Softscribe, the Softscribe logo, and WebScribe are registered trademarks of Softscribe, Inc.
###