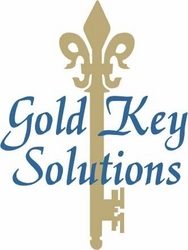 But we are implementing guest service standards and creating a unique brand to achieve the highest possible rating. Our focus on extraordinary service will lead us there.
Augora Hills, CA (PRWEB) December 10, 2008
With its prime oceanfront location on Providenciales in the Turks and Caicos Islands, the six-month old Seven Stars Resort is already making a name for itself as a luxurious Caribbean getaway, and not just because of its serene vistas of white sand beaches and crystal-clear blue waters. Built new from the ground up, the condominium-resort offers owners and guests a choice of two, three and four bedroom accommodations with elegant marble floors, sweeping balconies and a five-star attitude about "service excellence."
"We are so new we have not been rated yet," said Seven Stars Concierge Services Manager Meghann Hussey, "But we are implementing guest service standards and creating a unique brand to achieve the highest possible rating. Our focus on extraordinary service will lead us there." Hussey, who traded in the white powder snow of Whistler Resort in British Columbia for the white sands of the Caribbean at Seven Stars, noted her first order of business was to implement a hospitality software package that would enable her and her staff of five to focus on exceeding guest requests instead of paperwork.
Customization Capabilities Supercharge Service
After evaluating many guest service packages, Hussey says she was "blown away" by Concierge Assistant® (CA) from Gold Key Solutions. "The system's customization capabilities were extremely important to me. Being on an island, there are many reasons why we need to create specialized processes and guest services, including specialized map-questing capabilities because there are no road signs here. With Concierge Assistant, I can easily do this myself without waiting for our company computer staff to build it for me." Hussey went on to note that refining the system to meet Seven Stars' specifications, including logos, professionally branded itineraries and owner/guest preferences, not only solidifies their brand and adds value to their destination, but supercharges their service focus as well.
As a condominium-resort property, Hussey and her staff face the unique challenge of catering to the ongoing needs of owners as well as the changing preferences of each new resort guest. Hussey says CA is invaluable for working with owners by formalizing the resort's policy of 'active listening.' "We always listen with a 'second ear' to what our owners are saying. Anything that is relevant, like birthdays, anniversaries, or wine preferences, we capture and record in Concierge Assistant's Profiles section, because anything we can do for guests behind the scenes delivers an element of real service."
Save Time and Sanity
The Seven Stars concierge staff also applies its process of active listening when making reservations for guests, especially wedding groups and other special event bookings. "Concierge Assistant has a groups module that enables us to itemize details in customized itineraries for group members. I rarely have time to update every detail of a wedding; thankfully, CA enables me to input the information in its database for timed follow up reminders," Hussey said. "It saves me so much time. I can review the details of an event and oversee deliverables in five minutes. I was kissing my computer after the last wedding!"
Hussey says she is a fan of keeping Concierge services separate from the Front Desk, but that it is imperative all the rooms division staff coordinate their efforts to serve guests. The Concierge Assistant system allows the Seven Stars team to do just that. From anywhere on the property anyone with secured password access to the system can check the status of a guest/owner request or make recommendations on restaurants, signature dishes or other activities. Hussey likes to say her team delivers 'value-added concierge services' because of its computer-supported ability to seamlessly weave in maintenance and housekeeping needs while eliminating post-it notes, binders and other manual procedures.
"The system streamlines our processes and keeps us all connected to better serve our guests and owners," she said. "I know the system is working because I get very few calls on my days off since we installed the Concierge Assistant. That means the property is running smoothly."
About Seven Stars Resort:
Luxurious accommodations and attentive, yet unobtrusive, service are the hallmarks of Seven Stars which officially opened July 2008. Located on 22 beachfront acres of famed powder white twelve-mile Grace Bay Beach, the 115 residential units break out to 165 luxurious accommodations housed in three buildings. Courtyards, fountains and lush tropical gardens give way to magnificent ocean views. Two restaurants, a swimming pool, tennis courts, a spa/fitness facility and a play area for children are among the resort's features. The hotel's name comes from the seven stars of the Pleiades, the storied constellation seen so clearly from the Turks and Caicos Islands. In Greek mythology the stars represent the seven daughters of the god Atlas and goddess Pleione.
About Gold Key Solutions:
Gold Key Solutions is a leader in the guest services field. Its cutting-edge product, The Concierge Assistant (CA), improves guest services and staff communication for hotels of all types by creating orderliness and accuracy throughout the entire concierge process. The Windows-based software application increases staff efficiency and reduces expenses by automating all guest service activities and reporting, allowing managers to put in place a standard of excellence that can be continually refined. Since 1999, CA has been used by more than 400 full-service Ritz-Carlton, Four Seasons, St. Regis, Marriott, Hyatt, Starwood and other quality properties. CA is also utilized by many residential living properties and by personal assistant and professional concierge companies to optimize client services. To improve property's efficiencies, The Concierge Assistant also interfaces with many hospitality applications. Gold Key recently launched Voucher Assistant, a software solution that produces printed vouchers for guests' activities, provides an organized directory to make finding and booking activities efficient, and offers a comprehensive reporting system that covers all voucher sales and accounting requirements. Gold Key Solutions is a member of HTNG and a proud sponsor of Les Clefs d'Or.
Contacts:
Seven Stars Resort
Meghann Hussey, Concierge Services Manager
Phone: (649) 941-7777 x7721
Email: mhussey(at)sevenstarsresort.com
http://www.sevenstarsresort.com
Gold Key Solutions
Newton Gore
Phone: (818) 865-0006
Email: newt(at)goldkeysolutions.com
http://www.goldkeysolutions.com/?campaign=PRWebSevenStarsDec102008
Media Contact:
Julie Squires
Softscribe Inc.
Phone: 404-256-5512
Email: Julie(at)softscribeinc.com
http://www.softscribeinc.com
###