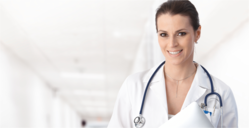 Conference Suite operator assisted conferencing service brings everyone together in one or a series of well-planned audio conference calls by removing geographical barriers
Murrieta, CA (PRWEB) March 13, 2013
ConferenceSuite, a leading conference service provider of audio, web and video conferencing services today announced that its operator assisted conferencing service continues to set the industry standard for connecting healthcare professionals, helping many member-based organizations provide continuing education and training and certification. The healthcare market is constantly changing and presenting new challenges in the areas of compliance mandates, as well as, national, state and local healthcare reform. Healthcare organizations trust ConferenceSuite to provide a customized and flexible conferencing platform to communicate with members and constituents.
"Healthcare organizations use Conference Suite operator assisted conferencing service to help their members be successful in their accreditation and certification compliance efforts with the option of not even leaving the office," explained, Joel Hall, CEO of ConferenceSuite. "Physicians, hospital and clinical laboratory staff, home health agencies and hospice providers currently attend and participate in conferences hosted by healthcare professionals and managed by Conference Suite operator assisted conferencing service."
Since U.S. healthcare is constantly changing, healthcare organizations require professional and systematic ways to communicate pertinent and timely information to members, no matter where they are located. Conference Suite operator assisted conferencing service brings everyone together in one or a series of well-planned audio conference calls by removing geographical barriers, while at the same time, upholding a level of professionalism, and all without compromising the value of the information being shared.
"More and more organizations are hosting conference calls several times a month with hundreds of engaged and interested participants," Joel continued. "The success of an operator assisted conference call is in the details. With minimal hold times, our operators are fielding incoming calls, gathering participants' information, connecting them to the conference, recording the call, introducing speakers, managing questions and answers, and delivering detailed reports after the call. We understand that there's a great deal at risk for our customers so our staff and execution of the call must be flawless every time."
About ConferenceSuite, LLC
Headquartered in Murrieta, California, ConferenceSuite provides businesses and associations with conferencing services, which include audio conferencing services, web conferencing services, and video conferencing services that bring professionals and members together, in real-time, from anywhere around the world. For more information about ConferenceSuite conferencing services, visit (http://www.conferencesuite.com), call 800-693-5436, or connect with ConferenceSuite on Twitter (https://twitter.com/conferencesuite)