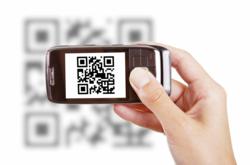 "Small businesses must offer excellent service and quality to compete," Kappel states. "It is no longer enough to have sales reps with strong customer relationships."
Canton, Ohio (PRWEB) November 28, 2012
Ohio entrepreneur, Mike Kappel, recently identified the Connected Consumer Era (2010 through 2025) as a permanent shift for small business, with the consumer now in the driver's seat.
"We are wrong to think of this as the social media era," explained Kappel. "It is actually the Connected Consumer Era and the impact is huge; it affects everyone."
In the Connected Consumer Era, the company website greets potential customers who are searching the internet on their smartphones for the best prices, and customers often decide that the quality of the least expensive item is "good enough." The potential customer finds product reviews posted by other customers. So consumers are replacing a business' sales force with their online comments. The influence of consumer opinion means a small business owner must monitor what is being said about their company online.
The impact of the Connected Consumer Era stretches beyond sales and marketing to have a profound effect on shipping and distribution. Orders are placed online with credit cards, 24/7/365, and the speed of delivery may give a distributor a competitive edge.
"Small businesses must offer excellent service and quality to compete," Kappel states. "It is no longer enough to have sales reps with strong customer relationships." At a bare minimum, a small business must have a website with basic contact information and pricing.
A serial entrepreneur and currently the owner of five small businesses, Kappel explains that the Connected Consumer Era follows the world-changing events of the Industrial Revolution, the Post-World War II boom, and the Information Age; and will have the same long-term wallop. For example, never before has an individual consumer had such power over the success of a large manufacturer.
Kappel lists strategies for successful navigation in the new Connected Consumer Era. Among Kappel's suggestions is making sure it is easy to make purchases on the business website. Guarantees and easy returns/ refunds will encourage customers to buy. In addition, it will be easier for customers to find a business if the website address and company name match and are easy to remember.
"You can no longer worry about pleasing the customer who does not have access to the internet," says Kappel. "The buyer who still reads the newspaper is unlikely to be your customer in the Connected Consumer Era."
Kappel is practicing what he preaches in his own company, Patriot Software.com. Patriot Software is a developer of online small business software for U.S. small businesses, including online payroll software, 1099 software, time and attendance software, applicant tracking software, human resources software and an employee portal. "We are in the Connected Consumer Era, and I don't even have business cards anymore," he said.