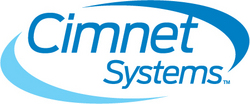 The Cimnet Systems suite of products provides a specialized, end-to-end, fully integrated software platform--from quotation through production
Indianapolis, IN (Vocus) March 31, 2009
Cimnet Systems, a Consona Corporation product line and leading global supplier of enterprise resource planning (ERP) software and services for the printed circuit board (PCB) industry, today announced the general availability of Paradigm Version 3.6 (v3.6), Cimnet Systems' ERP system, and Engenix® Version 3.2.0 (v3.2.0), a pre-production engineering application , are now generally available.
These new releases include new features and advanced capabilities, as well as enhancements and improvements to existing functionality, many of which are the result of customer feedback. One of the many upgrades included in the Paradigm v3.6 is in response to customer expansion in Asia where Paradigm is being used to manufacture memory modules. Version 3.6 offers expanded capability for managing arrays in addition to boards and panels, starting from engineering and following through order management, production and shipment. This increased functionality includes expanded quality control for arrays, e.g. managing x-outs in production.
Highlights of the Engenix v3.2.0 release includes a knowledgebase problem solving and customer communications module, which allows engineers to define and share a list of customer problems and how to solve them and create a library of solutions for customers based on their history. Also, a new rules-based plating assignment and thickness calculation feature can compute down to the micron how much copper to use automatically. This version also includes XML-based web services integration, allowing data to be easily shared across different systems through web servers.
"The Cimnet Systems suite of products provides a specialized, end-to-end, fully integrated software platform--from quotation through production," said Scott Malia, general manager of Consona ERP. "We are pleased to continually improve our software and services, including the latest enhancements to the Paradigm and Engenix solutions, by using the feedback of the world's leading PCB manufacturers--our customers."
About Consona Corporation and Cimnet Systems
Cimnet Systems, a Consona product line, develops and markets its Paradigm, Engenix, i-Quote, Navipoint and other software solutions and BPO services to manage the unique sales, engineering, production and collaboration processes of printed circuit board (PCB) manufacturers. For more information about Cimnet Systems and its suite of ERP and engineering solutions and BPO services visit http://www.cim-sys.com, e-mail info (at) cim-sys (dot) com, or call (800) 245-1246. For further information on Consona Corporation, visit http://www.consona.com, e-mail info (at) consona (dot) com, or call (888) 8 CONSONA.
Contact:
Mitch Briggs
Consona Corporation
Mobile: +1 (317) 829-4210
Direct: +1 (317) 249-1620
###