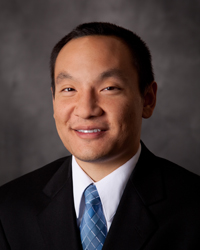 Jacksonville, Florida (PRWEB) April 23, 2013
Jacksonville, FL April 2013 – Nicholas Huang became of counsel to Consumer Attorney Services in April to help more Indiana homeowners avoid losing their homes to foreclosure. The foreclosure defense team at Consumer Attorney Services chose Huang because of his legal and business experience, participation in professional organizations and active community involvement.
Huang's practice areas include foreclosure defense, personal injury, criminal defense, and real estate. He also counsels on corporate governance concerns and provides guidance on the structuring and forming of businesses.
Huang received his Juris Doctorate from the Valparaiso University School of Law after receiving a Bachelor of Arts in Economics at the University of Michigan. He is admitted to practice in Indiana, the United States District Court Southern District of Indiana and the United States District Court Northern District of Indiana.
Huang is an active member of the conflict panel for the Marion County Public Defender's agency. Other professional organizations he became involved with include the American Bar Association, the Indiana State Bar Association, the Indianapolis American Inn of Court, the Legal Aid Society, and MAI Legal Services.
Huang chooses to contribute to the community by serving as a general counsel and board member to the Taiwanese American Foundation and TaiwaneseAmerican.org.
The foreclosure defense team at Consumer Attorney Services employed Huang's skillsets to help reduce the number of families in Indiana from losing their homes to foreclosure and instances of "zombie" foreclosures.
A zombie foreclosure occurs when homeowners move out of a home after being served a foreclosure notice only to find out the banks never followed through on a foreclosure sale. As a result, homeowners can be left with ruined credit and thousands of dollars in debt for unpaid property taxes.
According to an April 2013 article, titled "'Zombie' Foreclosures Hit Ex-Homeowners," on the CBS News' website, "Although they had fewer such cases in total numbers, Indiana, Kentucky, Maine, Nevada, Oregon and Washington have the highest percentages of zombie foreclosures at 50 percent or more."
Consumer Attorney Services is a full service consumer advocacy law firm headquartered in Jacksonville, Florida, helping families with foreclosure defense, debt settlement, bankruptcy law and more. Consumer Attorney Services hopes their recent addition of Huang will aid homeowners affected by home foreclosure and "zombie" foreclosures.