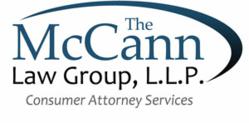 Jacksonville, Florida (PRWEB) June 05, 2013
Letisha Leucking Orlet joined the national foreclosure defense team at Consumer Attorney Services in May to help more Illinois homeowners avoid losing their homes to foreclosure sales. Illinois has one of the highest percentages of foreclosure-related sales across the country, and Consumer Attorney Services hopes Orlet can help to offset some of these numbers.
According to a May 2013 article by Cindy Cain on the Chicago-based Herald-News website, "Illinois was second in the nation for the biggest percentage of foreclosure-related sales at 32 percent. Only Georgia had a higher number at 35 percent. California was third at 30 percent."
Orlet's diverse work experience contributes to her well-rounded perspective in dealing with foreclosure cases. She worked for 10 years in financial planning for both personal and institutional financial planning firms. Throughout her career, she also worked as a teaching assistant, legal intern, law clerk and attorney.
In 2011, Orlet chose to pursue entrepreneurship by starting Letisha Leucking Orlet, P.C. Her primary practice areas include foreclosure defense, real estate law, family law, estate planning and military law.
Orlet attended law school at the Southern Illinois University School of Law where she received her Juris Doctor in 2011. Prior to then, she attended Southern Illinois University, Edwardsville and received a master's degree in history and a Bachelor of Science degree in anthropology and history.
She is admitted to the Missouri Bar, Illinois Bar, and is a member of several professional organizations. She is a member of the American Bar Association, the Illinois Bar Association, the Washington County Bar Association and the Korean War Veteran's Association.
Consumer Attorney Services knows Orlet's experience in financial planning and knowledge of real estate law makes her a great choice for any Illinois homeowners seeking foreclosure defense services. Consumer Attorney Services is a full service consumer advocacy law firm headquartered in Jacksonville, Florida, helping families with but not limited to foreclosure defense, debt settlement and bankruptcy.