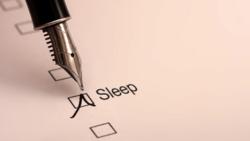 Tempe, AZ (PRWEB) March 11, 2013
Every year, product review organization Consumer Reports tests mattresses and provides ratings for subscribers. Mattress blog The Sleepy Shopper takes a look at a newly released preview of their 2013 mattress ratings and buying guide to see how the report helps shoppers find better sleep.
In the article, titled "Consumer Reports Tests Mattresses to Help Shoppers Sleep Better", readers will find an overview of the organizations' results as well as a guide to for becoming a smarter shopper.
The post begins with an overview of the organization's bed testing process, and highlights the latest announcements from Consumer Reports' mattress guide, the full version of which will be published in May. Some interesting points include notes that a discount brand of memory foam was named a top pick over a similar Tempurpedic model, and that they found little difference in sleep coolness between gel and other mattresses despite manufacturer claims.
Research takes a prominent position in the article, with the blog stressing the importance of being an informed shopper and providing strategies to assist. A basic overview of the most common mattress types offers a brief primer and encourages readers to learn more. Tips for "shopping strategically" invite shoppers to overcome the hurdle of cross-brand and cross-store comparisons by taking notes and researching online.
To illustrate the research concepts, The Sleepy Shopper offers a table comparing Tempurpedic's Simplicity bed, Novaform's Serafina gel-infused bed, and Amerisleep's Americana plant-based memory foam bed. Readers can see how similarly priced and similar-appearing mattresses can often differ in terms of value and quality.
Finally, The Sleepy Shopper offers their own perspective on how consumers can get a better value on their mattresses: by shopping online. Longer in home trials, cost savings, and selection are mentioned in addition to the convenience factor. Because Consumer Reports' survey noted 40% of people experience buyer's remorse with mattresses, the blog reminds shoppers to check return policies as well.
People considering a new bed will likely find the information on mattress research very useful in the face of an ever-more diverse and confusing mattress market. The blog lays out strategies that any shopper can use, drawing off studies from Consumer Reports and others to provide readers a well-informed resource with which to begin shopping.
TheSleepyShopper.com offers insights and information for consumers, focusing exclusively on mattresses, pillows, bedding and sleep products. Utilizing an accessible, responsive blog format, the website aims to help educate consumers about their options and on making better buying decisions. From industry research, to product reviews, and general guides, the blog is a must-read for anyone in the market for a new mattress.