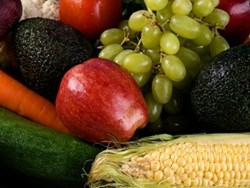 Organic food consumer mailing lists on ConsumerBase contain a wide range of demographic data.
Evanston, IL (PRWEB) November 16, 2012
ConsumerBase LLC, a database management company headquartered in Evanston, IL, is now featuring business-to-consumer mailing lists in its extensive database. Consumers interested in organic products and food items are frequently looking for perishable and non-perishable items as a protective measure against toxic chemicals and pesticides used in food that may have harmful health side effects.
Organic B2C mailing lists on ConsumerBase include:
Organic Food Buyers
Organic Food and Cooking Enthusiasts
Organic Food Eaters in California
"Organic food consumer mailing lists on ConsumerBase contain a wide range of demographic data," says Larry Organ, CEO of ConsumerBase. "Our continuous data hygienes ensure our clients receive high quality data."
Direct marketers targeting consumers are frequently promoting in-store promotions, community-supported agriculture programs and services, and more. Businesses such as grocery stores, specialty food shops and independent grocers are targeted by marketing campaigns focused on business-related services and products.
These lists may be further refined with consumer demographic and geographic selects to learn more about the targeted population. ConsumerBase frequently updates its data to provide accurate and current list offerings to clients and leads the industry in quality data.
About ConsumerBase
ConsumerBase provides multi-channel direct marketing services with a specialty in postal, email, and telephone solutions. Encompassing the entire lifecycle of customer information, ConsumerBase services focus on acquiring and retaining customers, validating, cleaning, and enhancing customer data, and improving the overall performance of marketing communications.
ConsumerBase is an Evanston-based multi-channel mailing list company. The company was founded in 2001 and is based in Evanston, Illinois. ConsumerBase operates as a subsidiary of Organ Worldwide LLC.
Contact:
Kathryn Fallucco, Media Editor
ConsumerBase LLC
http://www.ConsumerBase.com