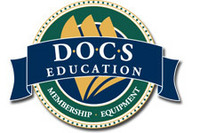 Oral sedation has improved the lives and bright smiles of more than one million patients who once avoided the dentist altogether out of fear or discomfort
Seattle, WA (PRWEB) March 12, 2009
The last thing fearful or squeamish dental patients need is to worry about the safety of the procedures they require.
With that in mind, Sedation Dentistry Safety Week today issued "A Consumers' Guide to Safe, Anxiety-Free Sedation Dentistry: What Patients Need to Know to Optimize Their Experience."
Sedation dentistry has become an immensely popular form of treatment for adults who were previously nervous about visiting their dentists for general or even specialized dental procedures.
Thanks to oral health advancements and specialized training for dentists and their staffs, patients now can expect their dental visits to be extremely safe, comfortable and anxiety-free. In many instances, in fact, sedation dentistry patients remember little, if any, of the sights, smells or sounds of their dental visits.
This entire week, March 9 to 13, has been designated Sedation Dentistry Safety Week (SDSW), dedicated to reinforcing the already-extraordinary safety record of the nearly 40,000 oral health professionals who make this life-enhancing technique available in their communities across America.
"Oral sedation has improved the lives and bright smiles of more than one million patients who once avoided the dentist altogether out of fear or discomfort," says Dr. Michael Silverman, SDSW's national chairman and one of the world's leading sedation dentistry educators. "Our mission today is to let the millions of other fearful patients know that they can actively contribute to making certain all their dental visits are safe, comfortable and free of anxiety."
Dr. Silverman says that successful and pleasant oral sedation experiences result from a "partnership" between quality dentists, their trained staff members and their individual patients. "No one ever need avoid the dentist again due to anxiety," he affirms.
The SDSW consumers' guide offers these five simple tips to empower oral sedation patients to contribute to their own safe and successful experience:
1. Select an oral sedation dentist who has received specialized training from a highly respected organization, such as DOCS Education, host of the 2009 sedation safety week. Dentists and dental team members trained by DOCS Education have safely treated more than 1.25 million adult dental patients by carefully adhering to or exceeding guidelines of the American Dental Association and/or regulations set by individual state dental boards.
2. Don't hide or overlook any aspects of your health when providing a detailed medical history to your dental team. Your oral sedation dentist will use the information you provide to evaluate and match you with a unique sedation protocol. This individualized attention is a crucial aspect of your experience.
3. Adhere to the instructions provided to you ahead of time by your dental team. This will include what and what not to eat/drink and when. Take any medications exactly as prescribed.
4. Choose a dependable and caring friend or family member to drive you to and from your dental visits and to remain with you for a few hours once you are back home. When you have completed each treatment, give yourself a mini-vacation at least until the next day to relax and let the sedation wear off.
5. Ask questions. Lots of questions. Never be shy when it comes to your safety, comfort and peace of mind. Your dentist and dental team should always be patient, understanding, non-judgmental and informative. If they aren't, find another dental office - there are many thousands of them providing oral sedation throughout the country.
For additional information, consumers are encouraged to speak with a DOCS Education trained dentist in their community. To locate one, consumers may phone 888-858-7972 or visit the Sedation Care website. Dentist and dental team members interested in learning how they can provide safe, effective, oral sedation in their communities can phone 877-325-3627.
# # #