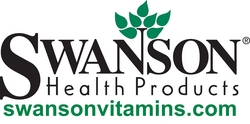 Swanson Health Products debuted a new sports drink called CONTEND at the Swanson Health & Fitness Expo held at the 2010 Fargo Marathon.
Fargo, ND (Vocus) June 3, 2010
Swanson Health Products recently debuted a new sports drink called CONTEND at the Swanson Health & Fitness Expo held at the 2010 Fargo Marathon. The performance beverage was formulated by those who know proper nutrition and what a body really needs to operate and hydrate. It is made of pure, natural ingredients sweetened with Reb A from Stevia leaf.
CONTEND rehydrates and reduces fatigue with the patented amino acid dipeptide Sustamine; stimulates cellular energy with Bioenergy Ribose, a monosaccharide; and enhances performance potential while protecting against exercise-induced free radicals with Powergrape, a patented antioxidant polyphenol extract from red Bordeaux grapes. CONTEND replenishes electrolytes lost during strenuous activity and the B-complex vitamins support the nervous system and brain function.
Sustamine™: A dipeptide of L-glutamine and L-alanine clinically shown to support rehydration, energy replenishment and muscle recovery.
Bioenergy Ribose®: A monosaccharide critical to the production of ATP, the core of human energy. Bioenergy Ribose is supported by clinical research in the fields of cardiovascular health, neuromuscular performance and sports performance.
Powergrape®: A patented, one-of-a-kind polyphenol extract from red Bordeaux grapes clinically shown to promote optimum performance and protect against reactive oxygen species (free radicals) formed during physical activity.
The berry flavored concentrated drink mix comes in a twist tube vial and mixes completely when added to water. Because CONTEND is formulated with vitamins and supplements, it is effective when consumed before, during and after exercise for energy, endurance and as a recovery drink.
Swanson Health Products is an industry leader in bringing vitamins direct to consumers at the lowest prices possible. Swanson Health Products, located in Fargo, ND, offers the highest quality vitamins, supplements and natural health care products and is Good Manufacturing Practices certified. Swanson Health Products goes a step beyond its competitors by offering powerful guarantees. All products are backed by a 100% Satisfaction, Money-Back Guarantee and Double the Difference Lowest Price Guarantee. For more information, please visit swansonvitamins.com.
Contact Information:
Tara Kessler
Phone: 701-356-2807
Website: http://www.swansonvitamins.com
###