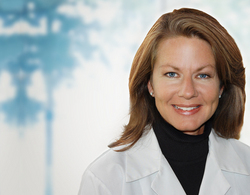 Mothers, Wives and The Secret White Lie
Roswell, GA (Vocus) October 7, 2010
Liz Michael, President of Second Chance Health & Wellness, announces "Mothers, Wives and The Secret White Lie," her first installment of a talk and discussion series addressing the issue of hidden alcohol dependency among women. Citing the growing number of women being arrested for DUI and national research indicating that 2.5 million women in the U.S. are now dealing with varying levels of alcoholism, Mrs. Michael believes the topic is one of the major, though least acknowledged, health issues facing American women today.
The popularity of such books as 'Mommy Doesn't Drink Here Anymore' (Rachael Brownell; Conari Press) and 'Drinking: A Love Story' (Caroline Knapp; Dail Press), as well as television programs such as 'Oprah,' have helped shed light on this issue in the past decade. Yet despite coverage by mainstream media, Liz Michael believes the social stigma of women 'coming out' and admitting a problem with alcohol dependence is still the primary reason that this health issue continues to grow.
"For over a century, alcoholism has been treated as a disease issue that mainly affects men," says Michael. "Treatment has historically focused on abstinence as the cure. However, what has come to light in the past decade is the growing notion that there are behavioral components which lead to substance abuse and that abstinence is not the only solution."
Mrs. Michael claims that the abstinence-only approach prevents many people from seeking help, and particularly, women. "The disease-centered approach to alcoholism typically requires the individual to publicly announce that he or she is an alcoholic," says Michael. "Culturally, this approach is not an issue for men. However, it flies in the face of what our society expects from women. It is my belief, that if women are allowed and encouraged to admit to friends and family that they have an issue with alcohol, the feeling of shame that often keeps women from seeking treatment can be eliminated."
Mrs. Michael brings personal experience to this talk and discussion series. Her battle with alcohol dependency dates back to when she was a teenager. It continued throughout, college and graduation, a successful career and well into her adult years. "Like a lot of mothers and wives today, I was a 'high-functioning' alcoholic," she states.
While Mrs. Michael believes there are a variety of treatment options for alcoholism, from counseling and rehabilitation centers to prescription medications and support groups such as Alcoholics Anonymous, she is one of a growing number of converts who believe the behavioral approach to treating alcohol dependency is a real option for many people. "Dr. Stanton Peele is perhaps most associated with this line of thinking," says Michael. "He disavows the notion that alcoholism is a disease and believes a variety of behavioral and life-style choices ultimately lead to dependency," she adds. After years of struggling with this dependency, it was a behavioral approach that helped Michael successfully face and conquer the issue of alcohol abuse.
During this time she also researched a medication that is often prescribed to help lower the desire for alcohol. Not comfortable with the side effects of this drug (naltrexone hydrochloride), she took her science background and developed a natural supplement designed to achieve similar results. "Though behavior modification is vital to dealing with dependency, I designed my formula to help reduce alcohol cravings and to also decrease the desire for another drink," she explained. "Since my goal was moderation, I decided to call the supplement, Moder8."
Mrs. Michael's talk and the following discussion will cover the issue of how alcohol dependency specifically affects women, their families and their careers. Various treatment options will be discussed with a focus on what women can do towards first recognizing, then taking steps in a healing direction.
"Not all of us are out of control drinkers,' says Michael. "Often times, just recognizing the issue on a personal level and taking some simple, everyday steps can take mom from a 'self-medicator' to someone who can once again can enjoy responsible drinking." In particular, Mrs. Michael will focus on these behavioral aspects and how participants in the talk and discussion series can immediately apply them to their everyday lives.
Women's clubs, YMCAs, sororities, book clubs, churches and other parties in the Atlanta, Georgia; Birmingham, Alabama; Chattanooga, Tennessee and Orlando, Florida metro areas that wish to take part in Mrs. Michael's talk and discussion, "Mothers, Wives and the Secret White Lie," are encouraged to contact her at 404-550-0392.
###