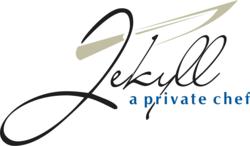 Destin, FL (PRWEB) April 19, 2013
Homeowners might be surprised how easy and fun it is to have a small herb garden at home. It's easy, inexpensive, and saves money while adding amazing flavor to home-cooked meals.
Chef Jekyll, owner of Jekyll – A Private Chef in Destin, FL, actually lives in a small, fifth floor condominium on the Destin Harbor, so if he can cultivate a "world-class" herb garden, anyone can.
"I use fresh herbs nearly every day in my cooking," Jekyll said. "Having an assortment of commonly used herbs on my balcony saves me time, money and I know they are fresh—as fresh as a pair of scissors can make them."
Chef Jekyll will be using some of his fresh herbs at the Second Annual Props, Wings, and Wheels Extravaganza at the Destin Airport, benefitting the Fisher House and Special Forces Association Chapter 7, on April 19. His featured dishes are Jekyll's Smoked Sockeye Chowder, Balsamic Caprese Skewers, and Smoked Mackerel Dip on Pita Chips. For tickets and more information, go to http://www.propswingswheels.com.
Chef Jekyll grows chives, basil, rosemary, oregano, sage, dill, cilantro, mint, thyme and lots of parsley.
"I grow some curly parsley to use as a pretty garnish, but I have nine or 10 pots of flat-leaf Italian parsley," Jekyll said. "I find it is the herb I use the most in my recipes, or for a sprinkle of green on top of a plated entrée. If you are a chef, you cannot have too much flat-leaf parsley."
Chef Jekyll plants most of his herbs from seed, starting them in a window "greenhouse box" until they are established, before transplanting them to outdoor pots.
"Seeds are so inexpensive, and with a very small investment, you can have fresh herbs all year long," Jekyll said. "In fact, with the semi-tropical climate of Destin, I still have some parsley plants from two years ago. They just keep producing all year round."
Jekyll also grows his own leaf lettuce, jalapeno peppers and grape tomatoes on the balcony.
"I have trouble with large tomatoes for some reason, but the yellow pear and red grape tomatoes do really well," he said.
Not all herbs need to be used in cooking. Many herbs are great for ornamental, aromatic, or even medicinal purposes.
"Several stalks of dried lavender are beautiful to look at and they leave a wonderful scent in your home," says Jekyll.
It doesn't take up much space to have an herb garden, just a few 6 or 12 inch pots will do the trick. Jekyll says to keep them watered and put a little Miracle-Gro in there a couple times a year. By doing this, Jekyll says homeowners can become green thumbs by the summer.
About the company:
Proprietor and Emerald Coast "native son" Carey Stegall – better known as Chef Jekyll – is a licensed personal culinary chef specializing in Local Seafood, Italian, and Southern Comfort cuisines and gourmet meals. His clients include private individuals, businesses and families in Destin and throughout the Emerald Coast region of Northwest Florida. Returning to Destin, Florida in 2011 after his career in the military, Chef Jekyll has cultivated the local roots that were planted here 35 years ago among the emerald seas and white sands. Inspired by his travels around the world and residence on three continents, this newly established entrepreneur has honed his culinary skills to a fine edge. Chef Jekyll also offers cooking demonstration parties, as a fun alternative to traditional cooking classes. For more information, please visit the website.