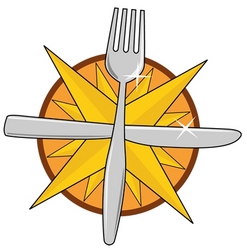 It's great to build a tool for people to find and give help to others who want to explore different cuisines.
Boston, MA (PRWEB) July 23, 2008
There is great news for Boston area food lovers: Cook's Compass announces that the first phase of their roll-out process will focus on Massachusetts' main metropolitan area. Users will be able to find independent grocery stores in Boston, Cambridge, Allston, Newton, Brookline and neighboring towns.
Still in beta, Cook's Compass already has a rich database of stores in the Boston area with over 1,000 stores, listing over 2,000 different ingredients. However, continued success will be driven by user contributions. Cooks Compass will provide greater value and a stronger community as passionate food-lovers add content about their favorite stores and ingredients. Store owners themselves are encouraged to add information about their stores (especially to list their most interesting food items) on the site in order to promote their local businesses. It is a win-win scenario for lovers of food in eastern Massachusetts.
Cook's Compass has taken the first steps towards its ultimate goal of becoming a national meeting place for people with a shared interest in good food. Users will not only find ingredients and recipes, but also will be able to share cooking secrets and comment on user tips. Erwin Alemany, co-founder of Cook's Compass comments: "It's great to build a tool for people to find and give help to others who want to explore different cuisines."
Asked about an example on how Cook's Compass brings people together to help each other, Alemany tells the story of a cooking instructor who specializes in South Asian and Middle Eastern cuisine: "After one of the classes, a student realized that Palm Sugar--a common ingredient in many of the dishes being taught--was not available in any of the grocery stores she was familiar with. Rather than wasting time going from store to store searching, she posted a request on Cook's Compass for a store that sold Palm Sugar. Another user was able to direct her to Waltham India Grocery, a local store that specializes in Indian and South Asian cuisine."
The stage is set for the Boston gourmet community to share and discover its infinite gastronomic knowledge. Cook's Compass, with the input of its users, will become the best cooking guide for people looking for rare, ethnic, exotic and gourmet ingredients and cuisine. Cook's Compass invites everyone to join in their public beta, and the founders encourage feedback on how to make the site and community a stronger experience.
Join up. Tell friends. Share knowledge. Find new information.
Cooks Compass helps everyone find their way in the world of food.
###