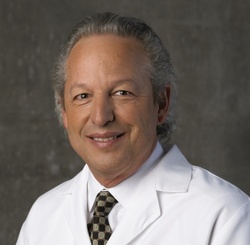 CoolSculpting offers many advantages. The procedure is entirely non-surgical and takes about 1-2 hours to perform in the comfort and privacy of our office. There is no anesthesia required, and patients can return immediately to their daily activities
Grand Rapids, MI (PRWEB) October 15, 2010
For those who thought liposuction was the only alternative for losing those unwanted areas of fat, euphemistically referred to as "love-handles" or "muffin-top", the new FDA approved CoolSculpting™ by Zeltiq will come as a revelation. Grand Rapids plastic surgeon, Dr. Steven Ringler is the first board certified plastic surgeon in Michigan to offer the new non-surgical alternative to liposuction. CoolSculpting™ is an in-office procedure that uses a small device which is placed on the desired treatment area. By a method known as Cryolypolisis, the selective targeting and freezing of fat cells, the eradicated cells are then absorbed and eliminated naturally through the body's own metabolic process. Studies indicate that patients can expect a 20-25% reduction of fat in the treatment area with a single treatment.
Dr. Ringler stated, "We are currently offering the most comprehensive body-contouring treatment options in Michigan and felt that CoolSculpting would offer a great alternative for patients who are not surgical candidates, but who have small areas of fat that resist diet and exercise." CoolSculpting™ is not an alternative to a healthy diet and exercise, and best results will be seen by those who are no more than 10-15% over their ideal body weight. Final results with CoolSculpting™ take about 2-3 months to be fully realized. Some patients will opt for one or more treatments depending on the desired result.
Ringler added, "For the right patient, CoolSculpting™ offers many advantages. The procedure is entirely non-surgical and takes about 1-2 hours to perform in the comfort and privacy of our office. There is no anesthesia required, and patients can return immediately to their daily activities, including vigorous exercise." During the procedure, patients in Dr. Ringler's office enjoy reading, working on their laptops, watching a DVD, listening to their ipod or even taking a short nap.
Previously available as a skin cooling device under the name of Zeltiq, the FDA approved CoolSculpting™ for non-surgical fat reduction in the United States on September 8, 2010. For those who work hard at a fitness routine, but still have small, localized areas of fat that resist their best efforts, CoolSculping™ by Zeltiq may provide the missing link to a sleek, fat-free physique.
For more information contact: http://www.stevenringlermd.com
###