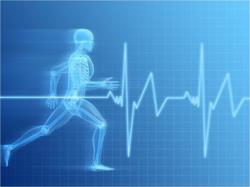 Its Thursday and I can still feel my workout from Monday! Jana kicks your butt but her down to earth attitude is refreshing. She leads with a great mix of expertise, encouragement and humor. Lisa D. Wellness Coach
New York, NY (PRWEB) November 27, 2012
To complement an already diverse array of Pilates and Body Toning online workouts, CoreFitnessByJana.com announces that nine new exercise videos focused on cardio interval training are in production and scheduled for release starting in December 2012. The new 15-20 minute videos will include high intensity interval training (HIIT) cardio workouts, boot camp inspired total body workouts, ski conditioning exercises, as well as several new Ab workouts and Pilates Mat videos.
Recent exercise physiology research has concluded that high intensity interval workouts are superior for weight loss and conditioning for most sports and have the added of benefit of requiring as little as10-20 minutes.
CoreFitnessByJana developed these new quick cardio workouts using boot camp and tabata inspired exercises that require no equipment so, like all of their videos, they are affordable and accessible and can be done anytime and anywhere.
About CoreFitnessByJana:
Certified Pilates Instructor and ACE Certified Personal Trainer Jana Sanford provides private individual and small group training, teaches group classes through her PilatesInThePark program and studios in Manhattan and also developed an online fitness site to provide effective workout options to anyone, anytime and anywhere.
CoreFitnessByJana.com offers online fitness workouts including Pilates, Body Sculpting, Stretching & Flexibility and Sport Conditioning. Daily, Monthly or Annual Membership options available.
The 15-20 minute exercise videos use just one's body weight (or add resistance props for increased intensity) and are designed to help one incorporate exercise conveniently into a daily schedule