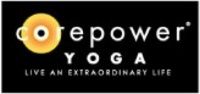 We are very excited to open the CorePower Yoga – Highland Park location
Saint Paul, MN (Vocus) August 20, 2010
CorePower Yoga, known for its invigorating and unique yoga classes and lifestyle programs, opened its ninth Minneapolis/St. Paul location in Highland Park on Friday, Aug. 20, 2010.
CorePower Yoga – Highland Park is located at 680 Cleveland Ave. South, right outside St. Catherine University in St. Paul. Conveniently accessed from Ford Parkway, CorePower Yoga – Highland Park offers a full schedule of yoga classes for all levels every day of the week.
"We are very excited to open the CorePower Yoga – Highland Park location," said studio manager Leah Getsinger. "The Minneapolis/St. Paul yoga community has really embraced CorePower Yoga and we're so happy we can offer more yoga classes in a new neighborhood," said Getsinger.
CorePower Yoga – Highland Park features two large studio spaces, full men's and women's changing rooms with showers and a retail boutique. The Highland Park studio will host Yoga Alliance certified 200-hour Yoga Teacher Trainings along with a range of lifestyle programs for continued growth and wellness.
Beginner's Guide to CorePower Yoga
•All new students receive a FREE week of yoga
•CorePower Yoga has no start-up fees or contracts. Instead, various membership levels are available for purchase depending on how often a student wants to attend class. Drop-ins are always welcome and students never have to pre-register for any classes.
•CorePower Yoga - Highland Park offers classes Monday-Friday from 6:30 a.m.-7:30 a.m., and Saturday-Sunday from 8:00 a.m.-5:30 p.m. An online class schedule is available for every studio. CorePower Yoga also offers a free iPhone schedule app.
•CorePower Yoga suggests all new students start in a CorePower Yoga 1 class. This beginner-level class is designed to familiarize students with CorePower Yoga's style of yoga in a non-heated environment and emphasizes proper breathing techniques and alignment.
•All CorePower Yoga classes (with the exception of CorePower Yoga 1 classes) are held in heated rooms.
About CorePower Yoga:
CorePower Yoga's unique and physically challenging style of heated power yoga combines energy, music, movement and community to create a one-of-a-kind yoga experience. CorePower Yoga offers a variety of classes catering to all levels including CorePower Yoga, its proprietary heated Power Yoga, Hot Yoga, Hot Power Fusion, Yoga Pilates, Yoga Sculpt, a Vinyasa flow combined with weights, and CoreRestore, a restorative yoga practice. All yoga classes encompass a wide variety of asanas, or poses, and are taught by certified yoga instructors. In addition to yoga classes, CorePower Yoga offers transformative integrated wellness programs and Teacher Trainings to empower students to live a health-focused and extraordinary life.
###