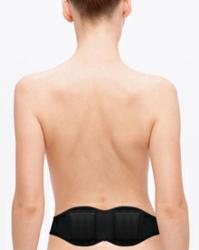 Give yourself a healthier Christmas this year by using Dr. Allen's therapeutic devices.
London, UK (PRWEB) December 17, 2012
Answering the questions, "Is there a link between pain and depression? Can depression cause physical pain?" the Mayo Clinic psychiatrist Daniel K. Hall-Flavin, M.D. states: "Pain and depression are closely related. Depression can cause pain — and pain can cause depression. Sometimes pain and depression create a vicious cycle in which pain worsens symptoms of depression, and then the resulting depression worsens feelings of pain." So Fine Treatment recommends terminating pain and other signs of chronic disorders with Dr. Allen's Devices for upper and lower back pain, spine and knee care, and prostate, kidney and heart treatment. It will make you feel happy this Christmas.
"The holiday season is filled with gift shopping, parties and family gatherings. For many people, this time of year is a happy, fun-filled time. For others, it is a stressful or even depressing time of year", says T. Simer's article of Dec 9, 2012 on 'Holiday depression symptoms can include anger, lack of energy, difficulty concentrating'.
Fine Treatment's patients will have a healthier Christmas this year. You can read the customer feedback page on our website and watch recorded testimonials. It is very simple to use Dr. Allen's devices at home – all you need to do it to try. Watch the following video: http://www.youtube.com/watch?v=kNqPVtqdSRo.
Professor C. Wrosch, Concordia's Department of Psychology, has come to the conclusion that lonely, older adults who adapt and think of negative health circumstances positively, and do not blame themselves for their health issues, can lower health risks linked with stress and inflammation, as stated in 'A Positive Attitude Can Reverse Health Risks In Seniors', 10/26/2012, Medical News Today.
Concerning coronary heart disease, the most common chronic disorder, the article in The New York Times on 'Unnecessary Heart Surgery Can Be Dangerous' by Sydney Lupkin, explores alarming facts that cardiac procedures might have been performed on patients who didn't need them. A wiser alternative to highly risky and expensive surgery is a new Dr. Allen's Device for Heart Treatment, which helps to treat coronary heart disease naturally.
"The Thermobalancing therapy relieves back pain within days and works on other chronic conditions over time successfully helping the users to save money on unnecessary and possibly risky treatments", says Dr. Simon Allen. "Give yourself a healthier Christmas this year by using Dr. Allen's therapeutic devices."
For more information please visit the Fine Treatment website: http://finetreatment.com/lower-back-pain-treatment-lumbago-relief/.
About Dr. Simon Allen and Fine Treatment:
Dr. Simon Allen is a highly experienced medical professional. His specialty is in the internal medicine and cardio-vascular field. He has treated a wide range of chronic diseases, including patients after a heart attack, with kidneys problems, including kidney stones disease, prostate and spine conditions. Fine Treatment exclusively offers Dr. Allen's devices for http prostate treatment: chronic prostatitis and BPH, coronary heart disease, dissolving kidney stones, as well as for back pain and sciatica relief.