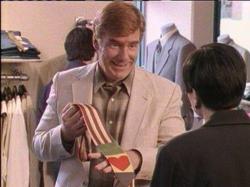 When an organization has implemented The Guest training video, you always get that feeling that you're a guest in a friend's home.
Los Angeles, CA (PRWEB) November 19, 2012
Carlton's Training Solutions is proud that The Guest was a huge success for customer service training. It's simple message was treat people as you would in your own home. Like a guest in your home. Now the updated version of this hysterical program The Guest has been released by Carlton's Training Solutions.
Besides the hilarious scenarios of poor customer service, The Guest video does something unique in the business world. Its message pertains to every organization on the planet. It's true it is the most frequently used customer service training video ever made. Any company that is looking to improve relations with their clients uses this well established and beloved program. The Guest is proof of the quality of programs provided by Carlton's Training Solutions.
Just like in the movies, if a program has great success there's room for a sequel. But in this case there had to be something more to offer. Clients polled all over the world in a study canvassing over eleven languages demonstrated that the great need organizations had was dealing with the difficult customer. Thus The Difficult Guest was born.
Providing excellent customer service is fun and easy when the customer is fun and easy. But when you give warmth and get frost bitten all of us have a hard time keeping our calm and sweet demeanor. Also problem solving becomes a huge tool in facilitating positive feelings.In most customer service training the key is how to speak with them and to deal with them first and then their issue.
Carlton's Training Solutions is especially proud of The guest and Difficult Gust training videos. Customers have raved about the programs. Lisa White of Kinkos claimed, "When an organization has implemented The Guest training video, you always get that feeling that you're a guest in a friend's home."
About Carlton's Training Solutions
Carlton's Training Solutions is at the forefront in coporate training videos. Every year they expand their roles in their clients by offering more services for their clients. First they shipped free previews in the mail and now they facilitate easy access online. Before they provided programs in areas of change management and leadership and now on more sensitive subjects such as substance abuse or workplace violence. And as always Carlton's carries facilitates their client's needs by tapping the most vital and respected people in the industry such as Ken Blanchard, John Cleese, Lou Holtz, Tom Peters, Joel Barker, Morris Massey, Dewitt Jones and countless others. To see other training programs by Carlton's Training Solutions visit them at http://carltonstraining.com