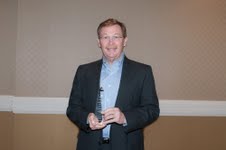 This program successfully bridges the gap between corporate housing and apartment community partners by supporting development of key personal relationships
Jackson, MS (PRWEB) March 18, 2013
The Corporate Housing Providers Assocation (CHPA) announced the recipients of the 2013 Tower of Excellence Awards as part of a two and a half day conference in Phoenix, Arizona that included educational sessions, networking opportunities and an expo hall. This year, Corporate Housing Experts (CHE) of Jackson, Mississippi took the award for Most Creative Marketing for their Buddy Bucks program. The award recognizes outstanding marketing programs or concepts that have a measurable impact on the corporate housing industry, and is based on a number of criteria including the marketing programs objective and its production.
"Corporate Housing Experts was named the Most Creative Marketing winner by judges because of their Buddy Bucks program," says Mary Ann Passi, CAE, CHPA CEO. "This program successfully bridges the gap between corporate housing and apartment community partners by supporting development of key personal relationships."
Corporate Housing Experts created the Buddy Bucks program two years ago and it has proven to be a successful tool in building personal relationships with their apartment community partners. Since the programs conception, Corporate Housing Experts has become the "Exclusive" corporate housing provider to many of their partner communities. In twenty-four months the creative Buddy Bucks program has increased market share for CHE and proven to bring a huge return of "Bucks" from their investment.
The 2013 CHPA Tower of Excellence Awards was the 11th annual presentation for the Association. Each year these prestigious awards recognize company and individual contributions to the corporate housing industry and to the Association.