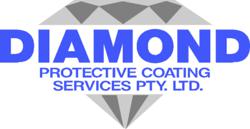 The cost of corrosion inspection and the application of protective coatings is small compared to plant downtime and lawsuits
Mackay, Australia (PRWEB) March 14, 2013
Dennis Eagers, Managing Director of Queensland-based Diamond Protective Coatings, has urged companies in the mining, shipping and wider industrial sectors, to review their corrosion protection schedules. In an interview this week, Mr Eagers, pointed to several major mishaps throughout 2012 which, investigations have show, could have been prevented by more thorough corrosion inspection and maintenance.
Mr Eagers used the August incident at Chevron's Richmond (US) refinery (see ref AllVoices) as a much publicized example of the expensive, and often dangerous, consequences of failing to comply with corrosion inspection regulations.
"It's not just a matter of having a corrosion control plan in place. It must be actioned, and carried out by professionals who have the knowledge and experience to detect corrosion, and then take whatever steps are necessary to rectify problems" said Mr Eagers.
"In the Richmond refinery example, the inspections that were carried out 'missed' the corrosion in the pipe that broke open, which resulted in the escaping vapor cloud igniting" he said. "Fifteen thousand people were reported to have visited hospitals with respiratory problems and other ailments attributed to the incident."
"Undetected corrosion problems have this year resulted in school and highway closures, plant downtime causing interruptions to power supply, and, of course, lawsuits" continued Mr Eagers.
In the Richmond example alone, according to Attorneys John Burris of Oakland and Tony Buzbee of Houston, five thousand residents have filed claims against Chevron
"In Australia, we have very tight regulations regarding corrosion inspections, but at this time of the year I encourage all industrial operations, including our local coal miners and port facilities, to re-examine their procedures" said Mr Eagers. "The cost of corrosion inspection and the application of protective coatings is small compared to plant downtime and lawsuits that might result from corroded pipes and equipment."
More information on corrosion protection services can be found at diamondPCS.com.au
About Diamond Protective Coating Services
Diamond Protective Coating Services Pty Ltd is a wholly Australian-owned company, and a leading provider of Abrasive Blasting, Concrete Repairs, Corrosion Protection and Protective Coatings services. It is part of Diamond Group of Companies
Under the directorship of Dennis Eager and Boris Pavlic, Diamond Protective Coating Services has grown into an organisation that is widely respected for its professional and ethical approach to projects. The company's annual turnover exceeds $6 million, and its sound management processes have ensured that it has the financial support to fund any project – regardless of size.
The range of services that the company delivers to Australian industry draws upon Diamond's expertise in highly specialised techniques, the use of specialised equipment, up-to-the-minute knowledge of relevant Australian Standards, and safe and environmentally sound work practices.
Diamond Protective Coatings has the added advantage of over 140 years of combined service experience of its directors and key personnel, and is committed to developing a strong and supportive relationship with its clients.