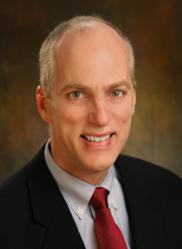 Corum's ability to execute a worldwide search and bring multiple, qualified buyers into the process is critical for any software company looking for investment, but in particular in a market as global as ours.
Seattle, WA (PRWEB) November 15, 2012
The world's leading M&A advisory firm for private technology companies, the Corum Group, announced today the sale of a majority stake in their client, Oniqua MRO Analytics, a global analytics software company headquartered in Australia, to The ASCO Group, a leading international oil and gas services company.
Headquartered in Brisbane, Australia with offices in Denver, Santiago and Johannesburg, Oniqua (pronounced o-nee-kwa) provides unique asset performance management (APM) solutions that improve the operational efficiencies and business performance of asset-intensive organisations, such as oil and gas, mining, utilities, process manufacturing and transportation. It employs approximately 50 people worldwide.
ASCO representatives will join the Oniqua board alongside its founders, Andy Hill (CEO) and Chris Wright (President, Asia Pacific). Andy and Chris remain in their current senior managerial positions as well as active co-shareholders in Oniqua. The value of this acquisition has not been disclosed.
Corum Vice President, Jeff Brown noted: "This is an optimal outcome for both parties. Oniqua gains the expertise and resources of a global services company with committed private equity backing to support the extension of their product and service lines. ASCO gains a powerful value-added solution and valuable differentiation leading ultimately, to increased optimization for their clients. In the energy industry, where technology and innovation are so key, ASCO's investment in Oniqua will help them stand apart."
Brown will host a World Financial Symposiums Market Spotlight on November 27, focusing on software mergers and acquisitions in the energy sector.
Andy Hill commented:
"We are grateful to Jeff and the Corum team for helping make this happen," said Hill. "Corum's ability to execute a worldwide search and bring multiple, qualified buyers into the process is critical for any software company looking for investment, but in particular in a market as global as ours. That ability, coupled with their deep domain knowledge and overall M&A expertise were keys to making our process so successful."
"It's tremendously exciting now that we've added the backing, expertise and experience of a global international oil and gas services company to support us in the further development of Oniqua's product and service lines and we look forward to the new opportunities ASCO's investment will bring right across our business, particularly in the oil and gas sector in which they are specialists."
Derek Smith, ASCO Group's Chief Operating Officer, added:
"We're really excited about the investment we've made in Oniqua. They're a highly respected company in their sector with a strong management team who we look forward to working in partnership with to develop their business and our own global oil and gas services business. A major part of our logistics, waste management and freight service includes optimising materials, inventory and warehouse management and at present we use a number of bespoke technical solutions to do so. With the addition of the analytics-based solutions that Oniqua brings, we will have even greater scope to standardise the data we collect on our clients' operations, analyse it to uncover more opportunities for improvement, and then take actionable measures to optimise supply chain and asset performance. In an industry where technology and innovation rules; our investment in Oniqua really stands us apart from other comparable companies in the oil and gas sector."
About Corum Group
Corum Group has sold more privately held software, IT and related technology companies than anyone in the world in the last 27 years. Corum has done this by utilizing a team approach to each engagement, led by the industry's top dealmakers, themselves former CEOs and owners of tech companies. These executives have the highest success rate in the industry, having generated over $7 billion in client wealth.
About Oniqua MRO Analytics
With operations in the Americas, Africa and Asia-Pacific regions, Oniqua is the world's leading MRO (Maintenance, Repair and Operations) analytics software company. Oniqua helps organizations maximize profits, savings and efficiencies by minimizing MRO waste, and delivers a positive return on investment in as little as three to six months. Oniqua Analytics Solution (OAS) leverages customers' transactional data by applying advanced analytics to identify inefficiencies and ensure that their MRO supply chain and asset management operations run as efficiently as possible. Oniqua is proud to serve the world's leading companies in the oil and gas, mining, utilities and other asset-intensive industries, including ConocoPhillips, BP, Hawaiian Electric, Nebraska Public Power District, Vale, Codelco, Rio Tinto, Anglo Coal, BHP Billiton, Newmont Mining, Alcoa, Xstrata, Freeport McMoRan and many others. http://www.oniqua.com