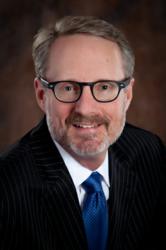 Having Jon Scott and the Corum team behind us was vital to this process.
(PRWEB) April 02, 2013
Leading tech M&A firm Corum Group announced today that its client SolveDirect, a Vienna-based cloud services management firm, has reached an agreement to be acquired by Cisco.
Headquartered in Vienna, Austria with offices in Silicon Valley, SolveDirect is the leading expert and provider of ITSM integration solutions in the cloud. Using SolveDirect solutions, international enterprises and IT service provider are able to integrate and coordinate their service partners, processes and service management systems.
"This is a great opportunity for both companies," noted Corum Senior Vice President Jon Scott, "SolveDirect's cloud-based service management platform will enhance Cisco's technology platform, providing a secure and scalable way to share data among large ecosystems of customers, vendors and service providers."
"Corum's assistance in securing this opportunity was invaluable," said Martin Bittner, SolveDirect's co-founder and CEO. "Having Jon Scott and the Corum team behind us was vital to this process."
The acquisition is subject to various standard closing conditions and is expected to be complete in the fourth quarter of Cisco's fiscal year 2013.
About Corum Group
Corum Group has sold more privately held software, IT and related technology companies than anyone in the world in the last 27 years. Corum has done this by utilizing a team approach to each engagement, led by the industry's top dealmakers, themselves former CEOs and owners of tech companies. These executives have the highest success rate in the industry, having generated over $7 billion in client wealth.