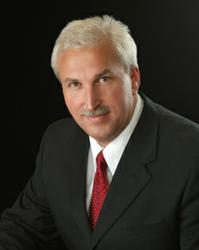 Because of my patients, I feel like I'm making a difference.
St. Louis, MO (PRWEB) March 12, 2013
Dr. Paul Rottler, one of Missouri's premier board-certified plastic surgeons, announced today that his team will host an Open House later this month for previous patients and others interested in cosmetic surgery. This exciting event is scheduled for March 22, 2013 from 11 a.m. to 5 p.m. Guests will experience a first-hand look at Dr. Rottler's Big Bend Road facility, as the Open House will take place at the office. This informative event will provide answers to the many common questions surrounding cosmetic surgery procedures, and will feature a wide range of specials, including promotional prices on Botox, Juvederm and Latisse. There will also be raffles for complimentary products and skin care treatments, as well as drawings for gift certificates. Food and beverages, along with a fun atmosphere will be provided for all guests.
This event will provide information for those who have already undergone procedures with Dr. Rottler as well as individuals currently considering cosmetic surgery. The Open House will certainly shed some light on Dr. Rottler's work. This informative event will be an educational experience for interested parties. Dr. Rottler and his staff see the event as an opportunity to educate prospective clients on cosmetic surgery, injectables, skin care, and other products and services that are offered. They are also excited to have the opportunity to thank previous clients for making Dr. Rottler the go-to plastic surgeon St. Louis residents depend on. Locals have routinely called on Dr. Rottler to cosmetically enhance their appearances and report pleasing results. Now, Dr. Rottler wishes to thank his clients for their continued patronage. Open House guests will enjoy discounts on skin care products and treatments, as well as great raffle items. These exciting offers are Dr. Rottler's way of saying "thank you" for the continued support he appreciates so much.
"I became a plastic surgeon with the goal of improving not only patients' appearances, but also their quality of life. After more than two decades of practice, St. Louis residents continue to call on me for their cosmetic needs, and I can't tell you how much I appreciate that," Dr. Rotter said. "Because of my patients, I feel like I'm making a difference." Dr. Rottler's success in St. Louis cosmetic surgery would not be possible without a great patient base, and this Open House was created out of his appreciation. Attendees can take advantage of great deals at the event while they learn about exciting new procedures. The Open House will provide guests with information on surgical and non-surgical treatments, such as laser hair removal, and permanent makeup application.
The March Open House will be hosted at the office of Paul Rottler, MD, FACS, located at 13625 Big Bend Road, St. Louis, MO, 63122. For more information about the event, please call (314) 966-8880 or visit http://www.dr-rottler.com. Dr. Rottler's staff is also happy to answer any questions attendees might have about particular procedures.
About Dr. Rottler:
Dr. Rottler has more than 23 years of experience practicing cosmetic surgery in St. Louis. As a certified member of the American Board of Plastic and Reconstructive Surgeons, Dr. Rottler also takes great pride in helping those who suffered through major accidental trauma reclaim their looks. He was educated locally at the University of Missouri Columbia before taking up a sought-after residency at Cedars-Sinai Medical Center in Los Angeles.