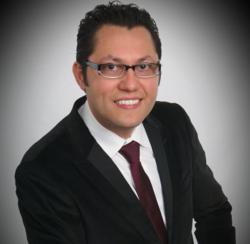 Our goal is to provide excelent dentistry in a comfortable and friendly environment. We address each patient's specific need by listening to and understanding each patient carefully.
Los Angeles, CA (PRWEB) March 20, 2013
As advancements in dental care and cosmetic solutions evolve, Beverly Hills Prestige Dental Group continues to shine as a go-to source for superior cosmetic dentistry. The renowned dental practice is now providing the latest advancements and state-of-the-art solutions to patients throughout the Los Angeles area.
Dr. David Javdan is the founder and chief dentist of Beverly Hills Prestige Dental Group. He has more than 15 years of clinical dental experience in cosmetic, general, laser and implant dentistry. Los Angeles based, Cosmetic Dentist, Dr. Javdan received his degree as Doctor of Dental Surgery from University of Southern California (USC). He is also a well-respected cosmetic dentist and served as Clinical Instructor at University of Southern California. Dr. Javdan has earned more than a dozen educational, training and special skills certifications, such as with Perio Institute of Los Angeles, Institute of Advanced Dental Technologies, International Association of Orthodontics, Surgical and Prosthetic Curriculum for dental implants, Noble Biocare™ institute, Invisalign® (Invisible Braces) and more.
Beverly Hills Prestige Dental Group is a full-service dental practice now using the latest materials and equipment dentistry has to offer. Its new services include Cosmetic Dentistry, Mercury Free dentistry, ZOOM! One-Hour Professional Teeth Whitening, Laser Dentistry, Dental Implants, White Tooth-colored Fillings, Non-Orthodontic Teeth Alignment, Porcelain Veneers, Invisalign® Invisible Braces, all Porcelain Crown and Bridges, Porcelain Inlays/Onlays, Prosthodontics, Bondings, Orthodontics and more.
"We are pleased to offer our patients a variety of comprehensive dental cosmetic solutions. Our vast array of dental services and personal care for the well-being of our patients are a few of the reasons Beverly Hills Prestige Dental Group has grown into a respected dentistry source," said Dr. Javdan.
Dr. Javdan is a member in good standing with several dental organizations, including the American Dental Association, California Dental Association, and Los Angeles Dental Society.
For more information about Beverly Hills Prestige Dental Group, visit its website at
http://www.LosAngelesDentistUSA.com or call 310-282-9999.
For media inquiries and interviews, please contact YM & Associates PR | Marketing | Branding at
YMoralesY(at)YM-PR(dot)com or 949-244-9769.
Yvette Morales
YM & Associates
PR | Marketing | Branding
California | New York
949.244.9769 | 310.499.0906 Fax
YMoralesY(at)YM-PR(dot)com
YM-PR.com
@YMTheBevHillsPR