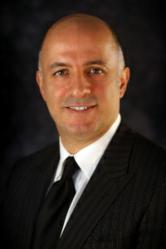 Los Angeles, CA (PRWEB) March 12, 2013
Los Angeles dental implants specialist, Dr. Bijan Afar, is now offering a number of special promotions that can help patients receive timely dental care and explore their various cosmetic treatment options.
A healthy mouth is essential to a healthy body. Good oral hygiene and the right combination of treatments can keep teeth and gums strong and free of dental disease. Unfortunately, many people wait until they have problems to seek dental care. Many others wait until the pain is unbearable. Both practices can lead to an increased risk of abscess, infection and tooth loss. Treatments can be extensive and expensive.
New patients can take advantage of dental exams and X-rays for just $49. This initial exam can help them get to know Dr. Afar, Dr. Ghasri and other dentists at Wilshire Dental Care. Patients can also learn about ways they can improve their dental health or develop a treatment plan designed to restore dental health and improve the appearance of their smiles. Los Angeles cosmetic dentist, Dr. Ghasri, also offers a new patient special that includes complimentary in-office whitening with a paid cleaning, X-rays and dental exam. These specials cannot be combined, and some restrictions may apply.
Drs. Ghasri and Afar also offer patients complimentary consultations for certain procedures. Patients who have teeth that are misaligned may benefit from Invisalign aligners. Invisalign is designed to straighten teeth through a series of clear plastic aligners. Lumineers and porcelain veneers can be used to provide a luminous, flawless finish to the teeth. Zoom whitening can help patients achieve a brighter, healthier-looking smile by erasing stains leaving teeth looking dramatically whiter. Other teeth whitening options are also available.
About Dr. Ghasri, Expert in Teeth Whitening Los Angeles
Los Angeles dentist, Dr. Poneh Ghasri, is a graduate of UCLA's School of Dentistry and has continued studying in the field of cosmetic dentistry in order to provide her patients with the most technologically advanced procedures possible.
About Dr. Afar, Specialist in Dental Veneers Los Angeles
Dr. Bijan Afar, also a graduate of UCLA's School of Dentistry, is a member of the California Dental Association, the Western Dental Society and the American Dental Association and is an Associate Fellow of the American Society of Osseointegration as well as a Fellow of the International College of Oral Implantologists.
Contact
Wilshire Dental Care
Dr. Bijan Afar, DDS
Dr. Poneh Ghasri, DDS
6200 Wilshire Blvd., Suite 1508
Los Angeles, CA 90048
Phone: (310) 775-2979
Website: http://www.wilshiredentalcare.com