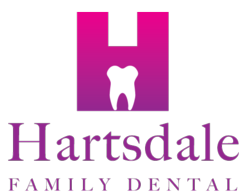 The best Westchester dentist, Hartsdale Dental is now offering an impressive $100 discount off of initial visits.
Westchester, NY (PRWEB) November 28, 2012
The leading Westchester dentist serving Scarsdale, Ardsley, White Plains and surrounding areas, Hartsdale Dental, is now offering $100 off of initial dental visits. The discount applies to any new patient and complements the additional specials offered, which include $250 off Invisalign and dental implants. For scheduling call (914) 294-2202.
Hartsdale Dental has been offering first rate cosmetic, general, implant and family dentistry for over a decade. One of the treatments that Hartsdale offered is Invisalign clear braces. The treatment entails removable plastic aligners that progressively straighten teeth while most people do not even notice. With the aligners being able to be removed for brushing and eating, the treatment represents a significant improvement over metal braces.
Dr. Paul Greco, the leading dentist at Hartsdale Dental, provides top notch veneers, crowns, fillings, dental implants, bridges, bonding, dentures, teeth whitening and more. With over ten years experience on the leading edge of general and cosmetic dentistry, Dr. Greco serves a broad area including White Plains, Scarsdale, Hartsdale, Elmsford, Greenburgh, Yonkers, Ardsley and more. Dr. Greco is a cosmetic dentist Westchester NY trusts.
Along with the $100 discount on new patients, all new patients receive a free consultation and exam. Also, the practice is offering a $250 discount on both Invisalign and dental implant treatment. The treatments offered are comprehensive and all performed at the contemporary practice. Call (914) 294-2202 for scheduling.