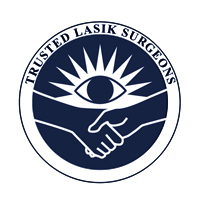 Las Vegas, NV (PRWEB) December 13, 2010
Trusted LASIK Surgeons is pleased to announce its updated consumer resources concerning the cost of LASIK, including an enhanced LASIK Cost discussion as well a free report for consumers, our "LASIK Cost Considerations- Consumer Checklist", which can be found at the Trusted LASIK Surgeons website . These LASIK cost resources can help patients to more fully understand what makes up the actual cost of LASIK and avoid surprises from additional fees not initially included in the LASIK price first provided by a particular LASIK center.
The "Cost of LASIK" discussion at the Trusted LASIK Surgeons breaks down the cost of laser vision correction surgery on several levels in an effort to help consumers understand what components typically make up a LASIK surgery procedure. One important consideration is whether advanced technologies like All Laser LASIK (Bladeless) or Wave-front ("Custom Cornea") are included in the price of LASIK or will cost extra.
According to highly regarded LASIK and refractive expert surgeon, Dr. Daniel Durrie of Durrie Vision, "The LASIK Cost discussion at Trusted LASIK Surgeons provides a helpful and comprehensive guide to understand what goes into the cost of LASIK. Consumers may be confused or enticed when they see or hear a low price advertisement. The cost of LASIK has actually not varied a great deal over the last decade, while the procedure has continued to be refined with new techniques and technological advancements. If a LASIK provider is a few hundred dollars more than another surgeon down-the-street, it is most likely because he or she has invested in the most advanced technology, which not only helps lead to better outcomes from LASIK but also can minimize risks of complications. Trusted LASIK Surgeons also provides information that can help patients save money on LASIK as well as some ways to afford LASIK." Dr. Durrie and his partner, Dr. Jason Stahl, treats patients seeking LASIK experts and refractive, and cataract surgeons in Kansas City and Independence, as well as from other locales throughout Missouri and Kansas.
The "LASIK Cost" page at Trusted LASIK Surgeons also discusses other sources of potential costs that may not be included in the initial LASIK price, whether found in a LASIK ad or otherwise by office personnel of a particular LASIK provider. By asking questions and researching costs before scheduling a visit with any LASIK surgeon, Trusted LASIK Surgeons believes consumers can be better prepared and avoid being surprised by a laser vision centers that adds extra fees that increase the total cost of LASIK.
Omaha LASIK surgeon William Schlichtemeier of LaserVision Correction in Omaha has found that "when I ask many younger LASIK patients what brought them to my office, they answer something like 'I did the math. I added up how much my glasses and contacts were costing me and LASIK is a no-brainer. Clearly, many patients are concerned about costs, so the LASIK Cost page at Trusted LASIK Surgeons should be very helpful for consumers researching the price of their LASIK surgery. Trusted LASIK Surgeon has provided a solid overview of what costs are involved with laser eye surgery as well as some ways to save money on their laser vision surgery. By understanding the costs of different technologies used for LASIK as well as what is included in the fee for LASIK like post-operative care," Dr. Schlichtemeier added, "patients can make a more informed decision and save money on their LASIK procedure."
In connection with the LASIK Cost discussion, Trusted LASIK Surgeons has updated its "LASIK Cost Considerations- Consumer Checklist", a consumer resource available for download free of charge from the Trusted LASIK Surgeons website. Before scheduling an appointment, patients may use this checklist when they first contact a LASIK provider to determine whether any practice they are considering uses flat fee pricing or sliding scale pricing. The checklist is designed to help patients get a more complete picture of the total price for LASIK, regardless of the method of pricing used by the practice. By using the checklist to calculate the total cost of LASIK, consumers can compare LASIK prices charged between LASIK centers on a more accurate basis.
"The Trusted LASIK Surgeons LASIK cost checklist is a very useful resource for people interested in LASIK who are concerned about costs," said Dr. Jon Dishler, a LASIK and laser vision surgery expert from Denver, Colorado. Like Dr. Schlictemeier, Dr. Dishler has found some patients decided to have LASIK in order to save money on future purchases of contact lenses and glasses in the long-term. "At Dishler Laser Institute, we have found that in addition to pointing out issues related to the cost of the procedure comparatively, the savings from contact lenses and glasses can be substantial for patients who have laser eye surgery. Some studies estimate that the savings can be ten times or more than the cost of LASIK." Dr. Dishler believes "in tough economic times like these, LASIK makes even more sense so the quality of the LASIK experience is even more important than the costs."
When considering the LASIK price charged by different laser vision practices, Dr. Dishler noted that it is important to "compare apples to apples. State-of-the-art LASIK today means 'all-laser' custom LASIK. Some laser centers that advertise use older technology or start with a lower price for limited prescriptions and that price will almost always increase. Anyone researching the price of LASIK, whether advertised or provided over the phone, should find out if that price includes use of the latest technologies." In Dr. Dishler's opinion, "flat fee pricing of LASIK regardless of prescription that includes the latest technology is what's best for patients. It includes everything and is transparent. Naturally, people considering LASIK want the best experience, so it can be disappointing for those who think they found a low price to find later there are additional fees to have LASIK for use of the latest technology and other extras. Most of my patients appreciate the openness of flat free pricing, particularly those who first visited a LASIK practice because it seemed to offer cheap LASIK."
Our LASIK Cost page also looks into how choosing a highly qualified LASIK surgeon can save you money. As Dr. Edward Manche, Director of Cornea and Refractive Surgery at the Stanford Eye Laser Center and Professor of Ophthalmology at the Stanford University School of Medicine explained, "in some cases, it is better not to have LASIK surgery, since not all people are good candidates for LASIK. A reputable LASIK expert can save you thousands of dollars where LASIK has little chance of meeting normal expectations, or worse yet, if there is a significant risk of serious complications from LASIK. I believe a LASIK expert is more likely to make these types of determinations and to strongly advise such patients not to have LASIK. In addition, an expert LASIK surgeon is uniquely qualified to handle any potential complications that may occur during and after your surgery."
"I also believe surgeons who specialize in refractive surgery tend to be more up-to date on the latest developments and research in the field. They also are more likely to offer other refractive surgery procedures in addition to LASIK, which means you'll be more likely to have the procedure most suited to you. Conversely, if you go somewhere that only offers laser vision correction surgery, you're more likely to be offered LASIK surgery even though there may be a more appropriate alternative surgical procedure for your particular case."
Because consumers typically have many choices in their local area and it can be difficult to determine how one LASIK surgeon is better than another. Trusted LASIK Surgeons believes professional credentials are a useful basis of comparison, which is why each surgeon profiled in our directory is screened based upon his or her professional accomplishments, experience, research, and other standards. Since surgeons featured in our directory have typically made contributions to the field of refractive surgery through research and most have achieved professional recognition for their expertise by their peers, patients can have confidence in choosing a surgeon qualified at Trusted LASIK Surgeons.
Indianapolis LASIK and refractive surgeon Dr. William Whitson, who practices at Whitson Vision explained why he believes the quality of the surgeon is more important than price. "It has always baffled me that some people who are seeking to correct their eyesight through LASIK will use the advertised price as one of their main decision points as to where to go. This would be understandable for a consumer commodity such as a pound of coffee or a cheeseburger, but really should have no place in the serious decision making process of choosing where, and by whom, to have LASIK or any eye surgery procedure. The consequences of the wrong choice in food selection may mean one bad meal, whereas with LASIK, the very real consequence of a poor choice focused on price over quality could result in serious and lasting effects that may not be fixable, even by an expert."
In Dr. Whitson's experience, "Many of my patients have told me that the attractive advertised price that initially drew them into checking out one of the discount LASIK centers turned out to be a marketing mirage. Moreover, when the smoke cleared after the sales people finished their pitch, the actual price was usually very close to what I charge. People looking to have eye surgery should not feel like they are visiting a used car sales lot which can often be the case for patients who go to a discount laser centers. And speaking of experts," Dr. Whitson continued, "I believe the physicians who have met the high standards used at Trusted Lasik Surgeons in its screening process represent those who are among the very best LASIK and refractive surgeons in the United States. These are the doctors who have dedicated their careers to perfecting the practice of medicine and who have been acknowledged by their peers for their expertise. People seeking the best possible outcomes from surgical vision correction would be well advised to visit a local surgeon qualified by Trusted LASIK Surgeons and avoid the temptation to go for a deal where the price goes up and the results could very well fail to meet expectations, or worse, lead to complications."
In Trusted LASIK Surgeons' opinion, consumers can get the best of both worlds for their eyes- a highly experienced LASIK surgeon at a price they can afford when they choose a surgeon from the Trusted LASIK Surgeons Directory. All surgeons in our LASIK directory are screened based on experience, premier patient care, and professional credentials to ensure that only those LASIK surgeons who are among the best in the United States will be listed.
Trusted LASIK Surgeon estimates that many of the LASIK experts in the Trusted LASIK Surgeons Directory have exceptional professional achievements in the field of vision correction surgery that place them among the top 1% of LASIK and refractive surgeons in the United States. Nearly all of the surgeons have published research in the field of refractive surgery, have a current or past faculty appointment in the department of ophthalmology at a university or teaching hospital, and have participated in an at least one FDA clinical study concerning a laser or other device used in vision correction surgery. Most of these refractive experts perform LASIK eye surgery and other vision correction procedures on patients with nearsightedness (myopia), farsightedness (hyperopia), astigmatism (blurred vision), and presbyopia. These surgeons typically have performed LASIK, cataract surgery, or another vision correction procedure on other eye doctors, their families, and have also managed and treated complications of patients who had problems from an eye surgery procedure such as LASIK that was originally performed by a different eye surgeon.
"We have provided our LASIK Cost discussion and the LASIK cost checklist as guidelines to help consumers navigate the underlying considerations concerning the actual cost of their LASIK surgery procedure," said Dr. James J. Salz, CEO of Trusted LASIK Surgeons. "In today's economy, many discount LASIK centers have taken an aggressive marketing approach by promoting cheap LASIK ads to people who at first may not understand the potential additional costs that can increase the price of LASIK. In such cases, people often discover that the cheap LASIK price they saw or heard was not so cheap after all. By using our LASIK cost checklist to determine the total price where advanced technologies and other options commonly associated with LASIK are included, we believe consumers will find the total LASIK fee charged by a discount laser center is comparable to, if not nearly the same as, the LASIK price charged by a surgeon featured in our Trusted LASIK Surgeons Directory. And when the total price is close, we believe people will be more inclined to consider the quality and reputation of a surgeon as primary considerations in their selection of a LASIK surgeon."
For reasons why consumers should consider choosing a surgeon featured in the Trusted LASIK Surgeons directory for their vision correction needs, please visit:
Why choose a Surgeon from the Trusted LASIK Surgeon's Directory
The screening process and standards used by Trusted LASIK Surgeons to screen surgeons featured in our directory are located at How Are LASIK Eye Surgeons Qualified at Trusted LASIK Surgeons?
To find a highly accomplished LASIK and refractive specialist in your local area who has been qualified and listed in the Trusted LASIK Surgeons directory, please visit Trusted LASIK Surgeons Directory
About Trusted LASIK Surgeons, Inc.
Trusted LASIK Surgeons, Inc. (Trusted LASIK Surgeons) is a premier LASIK, refractive and cataract surgeon directory service. Our primary mission is to help consumers find a highly qualified vision correction surgeon they can trust with confidence which is why we screen all LASIK and cataract surgeons profiled in our directory. The standards we use to screen refractive surgeons are based on professional credentials and experience, research (such as FDA clinical investigations or academic research at major universities, as well as publications and lectures), certifications to train other eye surgeons in the use of laser and other devices used in refractive surgery, what refractive surgery procedures are provided (not just LASIK but also cataract surgery and lens implants), as well as patient care standards including the use of the latest advancements in refractive surgery, treatment of other eye doctors, and management of patients who had complications from LASIK or another refractive procedure performed by another eye surgeon. In addition, most surgeons featured in our directory have been professionally recognized for their expertise and many have made contributions toward significant advances in laser vision correction or other refractive surgery procedures, or in other fields of ophthalmology. For more information on why we believe consumers interested in improving their vision through LASIK, cataract surgery or another vision correction procedure should strongly consider an eye surgeon featured at the Trusted LASIK Surgeons Directory, please visit our website at http://www.TrustedLASIKSurgeons.com.
Trusted LASIK Surgeons
(800) 483-8028
SOURCE: Trusted LASIK Surgeons
###