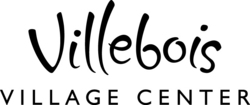 The Villebois experience is now only a click away.
Wilsonville, Ore. (Vocus) March 9, 2009
Costa Pacific Communities strives to stay on the leading-edge of innovative marketing solutions when it comes to promoting the neighborhoods it develops throughout the Pacific Northwest. With the ever-growing popularity of social media and networking websites like Facebook and Twitter, the award-winning master planner and developer has enhanced its marketing strategy even further.
From sending Tweets to poking Friends, Costa Pacific Communities is the first major developer in the state of Oregon to launch an all-inclusive social networking campaign to promote its newest community, the Villebois Village Center in Wilsonville, Ore.
Prospective buyers and other individuals interested in learning more information about the Villebois Village Center can become a Friend of Villebois on Facebook, MySpace or LinkedIn. Or they can stay up-to-date on the latest news and activities occurring at Villebois by following the community's blog or Twitter page.
Costa Pacific Communities also has a dedicated YouTube page for the Villebois community as well as photo galleries on Flickr, Picasa and its own website, Villebois.com, which capture the breathtaking beauty and picturesque qualities of Villebois throughout each of the seasons - from the dog days of summer to the snow-filled days of winter.
"Our marketing strategy is to showcase our distinctive community in as many places as possible to introduce more people to the truly unique qualities that the Villebois neighborhood embodies," says Rudy Kadlub, CEO of Costa Pacific Communities. "The Villebois experience is now only a click away."
Visit GetConnectedVillebois.com to learn more about Costa Pacific Communities' expansive network of online social media and other websites that showcase the extraordinary Villebois neighborhood. Or contact Andy Green, Sales and Marketing Manager with Costa Pacific at 866.580.2836 or info (at) CostaPacific (dot) com, to learn more about the Villebois Village Center.
About Costa Pacific Communities
Since 1990, Costa Pacific Communities has been building communities throughout the Pacific Northwest that enrich the lives of residents. Costa Pacific has been recognized nationally for excellence in design, master planning and marketing and is the most awarded builder/developer in the history of Oregon. Most notably, Costa Pacific received a Gold Nugget Award for Best on the Boards Site Plan for Villebois at the Pacific Coast Builders Conference in 2005. The master planner's Orenco Station community in Hillsboro, Ore. received the prestigious "Master Planned Community of the Year" award in 1999 from the National Association of Home Builders. Additionally, Costa Pacific has been named Developer of the Year by Oregon's environmental watchdog group, 1000 Friends of Oregon, and twice been named the Home Builder Association of Metropolitan Portland's (HBA) Builder of the Year as well as the State's Builder of the Year. For more information about Costa Pacific Communities, please visit http://www.CostaPacific.com.
For all press inquiries, please contact:
Megan Wilber
Marketing Director
The Brick House Project
Phone: 503.525.0223
Email: VilleboisPR (at) thebrickhouse (dot) com
# # #