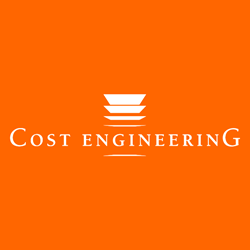 John is the ultimate authority on risk analysis, risk mitigation and high level cost metrics.
Zwijndrecht, The Netherlands (PRWEB) December 02, 2016
Coming February, Cost Engineering Consultancy organizes a 2-day seminar on risk quantification. The seminar, which takes place in The Netherlands, will be hosted by John Hollmann, an industry expert, author, leader and presenter in the cost engineering and risk management profession. On 15 &16 February 2017, professionals with backgrounds like capital investment planners, project managers, cost estimators and risk managers will get together to learn about risk quantification and how to apply it.
Often undervalued within project management, risk quantification is a proven method to increase control over a project and to support decision-making. Hollmann: "Most of the time there is only focus on 'qualitative' risk management. Quantification of risks however, leads to increased control over project costs and therefore reduces budget overruns."
Those interested to join the seminar can register online to secure a seat, which are limited to ensure quality and interaction. For more information visit http://www.costmanagement.eu/seminar.
About Cost Engineering
Cost Engineering Consultancy, founded in 1996, is the industry leader for cost estimating software and project controls software. They provide cost estimating and cost management services for capital projects of all types in various industries. Their consultants understand the challenges of a project and the costs involved. They know how to estimate and control those costs throughout all the project phases, from initial concept design to execution. Cost Engineering combines professional support and advice with out-of-the-box cost management software and extensive cost databases.