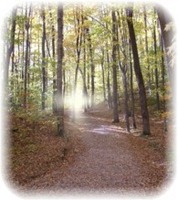 Having a strong presence in Houston has always been one of our goals
Washington, D.C. (PRWEB) August 11, 2009
Theravive.com connects clients to certified and credentialed therapists who promote strong values in therapy and counseling. With continued expansion in several areas in the United States and Canada, individuals and couples throughout North America are finding counselors through Theravive. With groups such as the Counseling Washington network, finding a therapist is simple and quick.
One of the foundations of Theravive is its commitment to common values, shared by most people in North America. In today's world, people take health care into their own hands, and that includes mental health care. It is common for people today to literally "shop" for a therapist, browsing the internet and making short interview-based telephone calls to find a counselor that is a best fit. Having transparent values among therapists is healthy, as it only further empowers clients to make the best decision regarding their health care. The idea that a therapist can be values-free is a misnomer as no matter how hard a therapist tries to keep his or her values out of the therapy sessions, they will nonetheless permeate it in varying degrees.
Theravive is seeing increased activity in several areas and still has several spots open for additional therapists. One such area is the counseling St Louis network, which has recently opened within the last few months. The counseling Columbia MD network is another recently expanded city that has seen additional growth over the summer. With a unique emphasis on quality contacts for its member's, all cities on Theravive are subject to being closed down when the number of therapists listed become over saturated compared to the volume of client contacts they are receiving.
New coverage has also expanded into the Midwest and the southern states of Texas, Missouri, and Florida. One city specifically targeted for growth over the next few months is Houston.
"Having a strong presence in Houston has always been one of our goals," states Arthur Hunter, Director of Information Services. "We are aggressively promoting our counseling Houston network, and will continue to do so throughout the rest of the year."
Traffic statistics continue to demonstrate that individuals prefer Theravive, and one of the primary reasons is the safety of its values. Research has verified that values free counseling is a non-existent creature. Because therapy can sometimes have low success rates, making values transparent is simply another tool a client has when searching for a therapist. Any tool that potentially increases the success rate of therapy is both beneficial and empowering for the client.
Clients can easily locate marriage & family therapists using the site's easy navigation system. Additionally, locating marriage counseling on the web is as easy as doing a search for a local therapist. For example, someone in the Seattle area can find a professional simply by browsing the site's Counseling Seattle page.
One of the differences that Theravive makes in the lives of clients is the philosophy of a non-reliance on therapy. Clients are empowered with the aim of resolution as opposed to simply being returned to a functional state. Often times, treatment can result in a client attending numerous sessions with no definitive strategy for release. Non-reliance is a strategy rooted in the premise that clients have the capability to be genuinely free from their issues. This aim seeks to free the individual from the issues at hand so that there is, eventually, no longer a reliance on counseling sessions. Returning individuals to a healthy state, is the heart of the Network's mission.
Forward Outlook
Expansion into the midwest is anticipated throughout the balance of the summer, with a strong presence planned in Nebraska, Montana, and Iowa. Coastal regions such as California have already seen rapid growth, and may continue to see new sign-ups over the next several months.
Values Counseling seeks to empower clients by helping them discover new pathways through illumination into their situation, and guiding them with powerful tools to move forward with a renewed ability to achieve goals and dreams. It is this foundation of strong values that brings a unique, transparent model of therapy to the field of counseling.
###