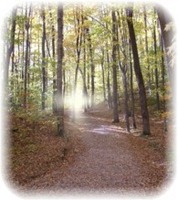 With over 2 million searches a month related to psychotherapy and counseling in the major search engines, therapists would be hard pressed in today's world to build a thriving practice without a strong online presence
Olympia, WA (PRWEB) February 10, 2010
Theravive announces a limited offering of free listings for credentialed therapists in the US on its exclusive directory. Gain clients first, pay later. With an established presence in 33 states and 8 provinces, Theravive is one the most powerful therapist directories in both the United States and Canada. The offering is only valid in the United States, and for therapists who are not, nor have ever been, a member of Theravive. Additional requirements and sign-up information can be found at http://www.theravive.com/offer/clients.
In a crowded market, Theravive stands out by limited space available in every one of its cities, so that competition among listed therapists is minimized. Additionally, with an emphasis on strong moral values such as marriage, family, and forgiveness, Theravive resonates with the majority of people who are searching for a counselor or psychologist. Recent polling in both the US and Canada suggest that the values espoused by Theravive are still held by the majority of people in both countries. This is backed up by the high number of client referrals that are generated by the site daily.
In addition to inviting new practitioners to join its growing network of professionals, several new expansions are planned for 2010. For example, with its Counseling Santa Monica section, expectations are to reach to a number of nearby areas including Sawtelle, Las Flores, and Home Junction California.
The mission of Theravive is to promote values in counseling and be a life changing resource to individuals, couples, and families searching for help from licensed counselor or family therapist. Additionally, great emphasis is placed on the value of marriage counseling and family therapy by providing additional free listings for each member of its network on a unique "marriage counselor" page.
Their director of web operations has provided research supporting his assertion that the internet is now one the most common ways people find a new therapist. "With over 2 million searches a month related to psychotherapy and counseling in the major search engines, therapists would be hard pressed in today's world to build a thriving practice without a strong online presence," he states.
Currently, several cities in the US are closed and not available for this offer. City pages that are open, such as Counseling Denver, and others all across the US are accepting new sign-ups. But due to the fact that the network closes down its cities once too many therapists list, the window of opportunity may be short lived. Several locations on the site are nearing capacity and space is about to run out. Counseling Seattle, for example, has only 2 spots remaining.
Theravive allows clients access to a vital resource of licensed and registered psychologists, counselors, and therapists who uphold sound moral values in their practice. Foundational, is the promotion of individual restoration, reconciliation, forgiveness, marriage, and active parenting. Clients searching for a counselor feel safer when their values are shared. This means they are more likely to reach out for help.
Theravive is easily found by clients through the use of making themselves highly visible on the web. Visitors seeking individual or marriage counseling easily locate therapists using standard internet searches. For example, using any one of the main search engines, and using any number of varying keyword combinations, potential clients in Fort Worth are referred to Theravive's counseling Fort Worth page when searching for a local therapist. Similarly, the same is true for Theravive's counseling Boulder page, as well as any number of other major US and Canadian cities.
Theravive is an emerging leader in connecting individuals and families to licensed and professional therapists, counselors, and psychologists who uphold values in their practice. With presence throughout the United States and Canada, Theravive continues to be on the forefront of connecting clients to the professional mental health practitioners who can help them.
###