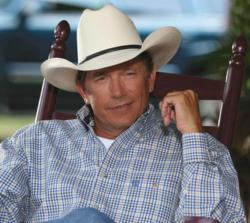 Some lucky fans will have the opportunity to buy discounted seats from the additional inventory now available from QueenBeeTickets.com.
Germantown, Wisconsin (PRWEB) March 09, 2013
QueenBeeTickets.com is excited to announce that George Strait ticket sales have finally kicked off for the country star's Alamodome concert. The company has recently added additional seats for the popular Cowboy Rides Away Tour and has priced them to sell. Discounted George Strait concert tickets allow fans to save money while purchasing tickets to see one of the most famous artists in country music.
George Strait ticket sales are expected to soar for the singer's upcoming tour. George Strait has been an integral part of country music since 1981, so it is hard to comprehend that the artist's next tour will be his last. Thankfully, music fans still have one more chance to see this iconic singer perform live.
Strait announced The Cowboy Rides Away Tour on September 26, 2012. On that date, he also confirmed that the tour would be his last, as he is retiring from touring after this run. All of the tour details have not yet been announced, but 21 tours were confirmed for 2013.
Talented songstress Martina McBride joined Strait for these tour dates. Many of the winter 2013 performances have already been completed, but Strait will continue to tour until April 13, 2013. He has also said that additional performances will be added in 2014. Many fans are hoping that the singer will play more shows in the summer of this year, but tour dates have not been confirmed.
The Ace in the Hole Band is accompanying Strait throughout The Cowboy Rides Away Tour, and George Strait concert tickets are available now at QueenBeeTickets.com. In March and April, fans can still catch performances in Houston, Greenville, Albuquerque, Greensboro, Las Cruces, North Little Rock and New Orleans.
Strait has been called the King of Country, and his multiple tours have always been well-received. He has sold over 68 million albums in the United States alone, and 59 of his songs have reached a number one position on the country music charts. Strait also enjoys acting, and he has appeared in several movies, including a starring role in "Pure Country."
2013 George Strait tickets are expected to disappear very quickly since this will be the singer's last official tour. Visit QueenBeeTickets.com today to find great deals on genuine George Strait concert tickets for The Cowboy Rides Away Tour.
Country music fans, professional sports fans, theater fans and more can all find the tickets that they have been searching for at QueenBeeTickets.com. The website specializes in offering discounted tickets for today's most popular events. Even better, all tickets are backed by a 100 percent customer satisfaction guarantee.
QueenBeeTickets.com is a popular discount ticket company based in Wisconsin. The company guarantees that all of their tickets are authentic and delivered on time. Other popular sellers in the secondary market today include Tim McGraw tickets (New York), Jeff Dunham tickets (Atlantic City), and New Kids On The Block tickets (Boston).