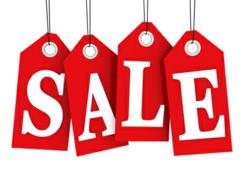 Search, Click, Buy & Save - Only at CouponsCave!
Cambridge, MA (PRWEB) November 29, 2012
CouponsCave.com (http://www.couponscave.com) offers a variety of discount coupons that are just in time for the holidays. With a wide range of discounts and quality reviews on all major stores, CouponsCave adds value to online shoppers' convenience and allows them to benefit from huge savings on products and services. Christmas shopping has certainly never been easier.
CouponsCave has a huge selection of coupons, free deals, and featured stores to provide consumers with a selection of discount deals for their online shopping efforts. This allows consumers to make an informed decision when they are looking for a specific product or services and there are a wide selection of products to choose from; including office supplies, photo printing, and clothing.
With CouponsCave, consumers can enjoy a variety of holiday deals that include free digital photo prints at a range of selected printing providers, which is perfect for photos with family and friends. They provide details as well as convenient coupons for consumers to use towards their next purchase, allowing them to benefit from a wide variety of specials that quality providers have to offer. A few examples of offers for aspiring photographers would include a 14 day free trial of PhotoShelter, and 50% off any order at SnapFish. Customized Christmas prints can be ordered online to benefit from these great discount deals from top stores. During the traveling over this Festive season, one can benefit from a 7% discount from Luggage Guru, or a 15% saving on all orders from LuggagePoint. These are just some of the wonderful offers available online from CouponsCave.
Garmin, a leading supplier of navigation systems, offers consumers amazing deals such as a free updates for life on certain models, and the ability to pay once and update for life with nüMaps. BestBuyEyeGlasses is another leading, online store, offering consumers deals that include a 15% discount and free shipping on online orders, as well as 10% discount on orders of $50 and more. For outdoor enthusiasts looking for a great deal, CouponsCave offers a 5% discount on any 4WheelDrive online order. Consumers who want to stay updated with these and other amazing deals can sign up for their newsletter to receive coupons directly in their inbox.
CouponsCave has a wide selection of discount coupons from various online stores that are perfect for the holidays. They provide online consumers with free benefits such as shipping, samples, trials, downloads, or giveaways. Popular offers include free shipping from Macy's, 50% discount on orders from Snapfish, and free worldwide shipping from BetterWorld.com. These and other great savings are all available from the CouponsCave website and are valid for all online consumers, free of charge. This means that one can now shop for Christmas gifts in the comfort of their own home, while benefiting from free shipping and amazing discount specials.
According to eMarketer, nearly half of all online consumers in the US will redeem digital coupons online or in a store. Digital coupon usage is growing rapidly, especially due to the significant growth of mobile users around the globe. It is estimated that 49% of online consumers in the U.S. will use shopping coupons towards their purchases in 2013. In 2011 alone, consumers received $4.6 billion in coupon savings; while online shoppers received $500 million more in coupon savings than in 2010, for an increase of 12.2%. Digital-coupon distribution also grew with 11% more printable and paperless offers. This indicates significant growth and it proves that shopping coupons are very popular amongst consumers shopping for all kinds of products online.
If one chooses to buy from an online store, it is imperative to read all about their past customer reviews and feedback to get a good idea of the type of service and products one can expect to receive. This is why CouponsCave only lists reputable stores that have a positive customer feedback history and products that prove to be popular amongst consumers all over the world. To add to the value Couponscave also has a blog that provides helpful information about exciting content on a regular basis. With the internet being such a huge online marketplace it's only natural that companies will compete against each other for consumers' orders and repeat business. This is also the reason why so many wonderful discount coupons are available from various brands. Shoppers can definitely benefit from a reliable product or service, from a reputable store with a positive online reputation.
With a reliable and effective free online coupon service, consumers can conveniently shop online and easily benefit from free shipping, product trials, and discounts. One should make use of a free coupon, benefit from quality store reviews, or claim free products and services from selected online stores. CouponsCave aims to provide the best deals and free online coupons to shoppers, allowing them to enjoy their next online shopping experience and get the best possible deals on their favorite products.
For more information on CouponsCave, visit http://www.couponscave.com or contact Kaitlyn Dunn at +1-617-444-8463