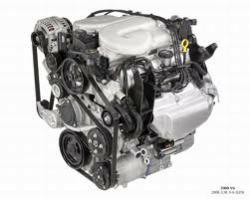 These new discounts apply directly to the Chevrolet inventory in an effort to supply customers with lower priced engine replacements online.
Baltimore, MD (PRWEB) March 12, 2013
Chevrolet vehicle owners using a car, truck or SUV with high mileage can be faced with the concept of replacing a motor. Purchasing new engines can be one way to upgrade the overall reliability of a preowned vehicle. The CrateEnginesforSale.com company is now discounting its crate motors for Chevy vehicles online. These new discounts apply directly to the Chevrolet inventory in an effort to supply customers with lower priced engine replacements online. More details about these discounts can be found at http://www.crateenginesforsale.com/chevy.
General Motors produces the Chevrolet brand and uses different engine types depending on the size of each vehicle. The standard four-cylinder engines have been used to power vehicles like Cavalier, Cobalt, Celebrity and Corsica. These vehicles have helped brand General Motors in the passenger car industry.
Larger vehicles like the Camaro, Trailblazer, Blazer and Silverado have used V6 and V8 engine types from the Generation II, III, IV and Vortec engine families. The discounted crate engines that are now sold to the public include engines from these families.
The creation of crate engines was pioneered by General Motors in the 1980s. The performance engine series was introduced to help project car builders and others find OEM replacements. The builds that are now constructed by the CrateEnginesforSale.com company are genuine engines that are produced inside of authorized facilities.
These motors now go through testing and development before distribution to a customer. The types of testing now in use include dyno testing and digital testing measures to help maintain high quality.
These new discounts are in comparison to the retail prices attached to engines from other dealers. These new price reductions are one measure now in place to reduce the purchase price for a crate motor on the Internet. The changes made to the company website are helping to streamline the ordering process.
A new quote delivery system is now in use by customers. This quote system is linked to the inventory of engines and is able to display the most up to date pricing offered. The information for engine warranties and shipments is provided with every quote distributed to customers online or through the toll-free company number.
About Crate Engines for Sale
The Crate Engines for Sale company builds and distributes crate engines from nearly all foreign and domestic automakers. Low pricing selected by this company is helping to reduce customer engine installation costs. This company has earned its business reputation by selling directly to trade industry companies. The warranty coverage offered with each engine built now exceeds the three-year mark. The Crate Engines for Sale company frequently updates the pages on its website to help provide the most useful information to buyers performing research before buying.